Fat dissolving injections, huh?
Fat dissolving injections – the new revolution of weight loss?
What if you were told that you could achieve a sculpted silhouette whilst avoiding any implications of going under the knife?
Would you believe that a contoured look could be the result of a short procedure that causes minimal pain?  
How would you feel if fat dissolving injections was the answer?
Fat dissolving injections that brag results of a chiselled figure may sound like a procedure too good to be true. We explore whether injectable fat dissolvers work for a quick fix to a slimmer, more defined look. In this blog, we focus on one of our clinically favourited fat dissolving brands – Deso. We discover whether fat-melting injections are simply a fad or the future for a feel-good body, the simple way. 
Why Opt For Fat Dissolving Injections?
No matter how hard we try, it can seem impossible to rid our bodies of stubborn fat. The type of fat that strikes our self-conscious mind into meltdown, yup that one. Regardless of whether you're dedicated to healthy eating habits or you're a fitness enthusiast – this isn't always the key for a slimline silhouette. Sometimes, weight loss hacks like these don't always suffice for those stubborn pockets of pounds. 
However, thanks to the revolutionised development of fat dissolving treatments – fat removal procedures are more favourable than ever. They're a somewhat inadequate solution to a gym-junkie approved body. Plus, with the beginning of January not far behind us – the general new year's motivation to 'get toned' has quickly, and sadly, depleted. And so, clients are in pursuit of a quick fix to a sculpted figure without the need for a renewed gym membership. 
But what is the secret to a re-contoured body profile?
Our answer is Desobody and Desoface. With the extravagant excesses of the festive season just passed – fat dissolving injections are at an all-time high. Is this the ticket to starting the new year with a healthier and happier look? 
So, Why Deso Treatment?
Treatments such as Deso prove as a popular choice for those looking to slim down their silhouette. This is due to the pain-free and fast procedure process alongside minimal downtime. Overall, Deso is primarily favoured due to the overall effectiveness of addressing those pinchable deposits of excess fat. Fox Pharma's Deso treatments offer a safe, non-invasive and non-surgical fat reduction remedy. These treatments help to successfully treat various areas that harbour isolated and stubborn fat. Places can include the stomach, thighs, upper arm area, flanks and under the chin.
Do Fat Dissolving Injections Work With Deso?
Deso as a fat dissolving injection includes dissolving the localised pockets of fat using the help of Sodium Deoxycholate. Sodium Deoxycholate is an active ingredient found in Deso. The treatment consists of lipolytic application where injections are made directly into the fatty tissue of the treated area. The active substances cause an inflammatory response from the body to the localised area which further leads to the breakdown of fat. The destroyed fat cells travel through the bloodstream and to the liver. Then, the now liquidised fat cells are excreted out of the system naturally via micturition through the body's lymphatic system. This process of fat dissolving injections helps to banish the stubborn cells for a more toned, contoured appearance.
Another benefit of Deso treatment as a fat dissolving injection is that the procedure boasts minimal pain and little to no clinical downtime. Plus, the effects are permanent with a sensible lifestyle obtained alongside it due to the fat cells being permanently broken down and destroyed. However, new fat cells may generate in the same area if a healthy lifestyle is not maintained – something to take into consideration before opting for this treatment.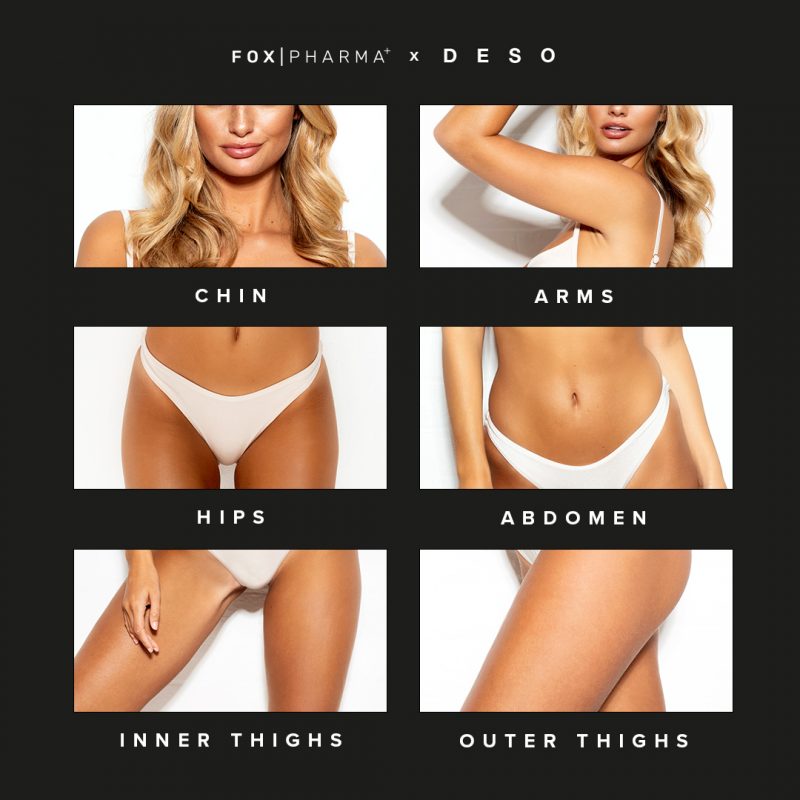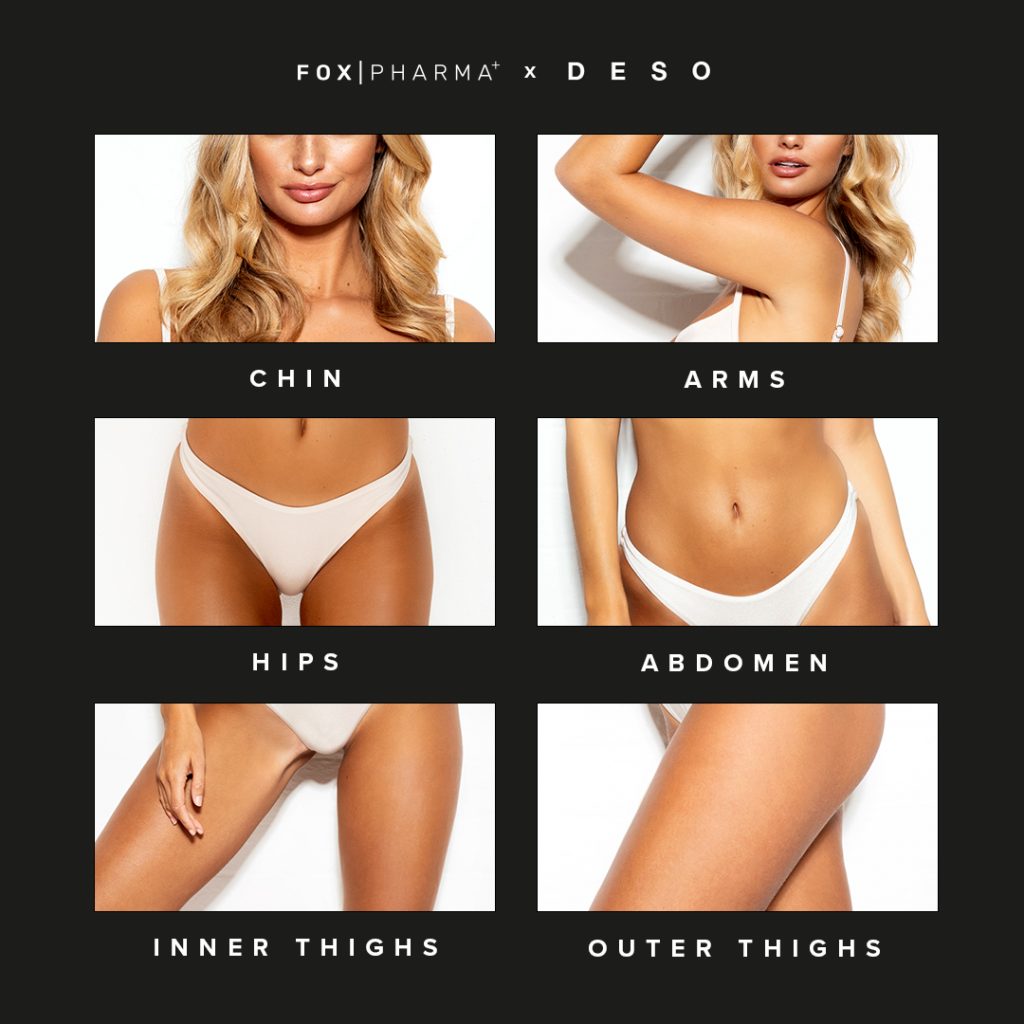 Are There Any Side Effects To The Treatment?
Despite Deso treatment ranking low on the pain meter, this isn't to say that side effects are nil. Side effects may include swelling, bruising, itching, pain, pressure sensitivity and excessive warmth around the area of injection. However, these are typical inflammatory responses with any injectable procedure. Typically, effects will subside within three to five days.
The overall outcome may take a few weeks to progress as the body needs its own time to allow the process to work and to make necessary adjustments post-treatment. Be sure to also consider that results are prone to personal preference. Depending on the client, a series of treatment sessions may be required to achieve the desired result for a defined figure.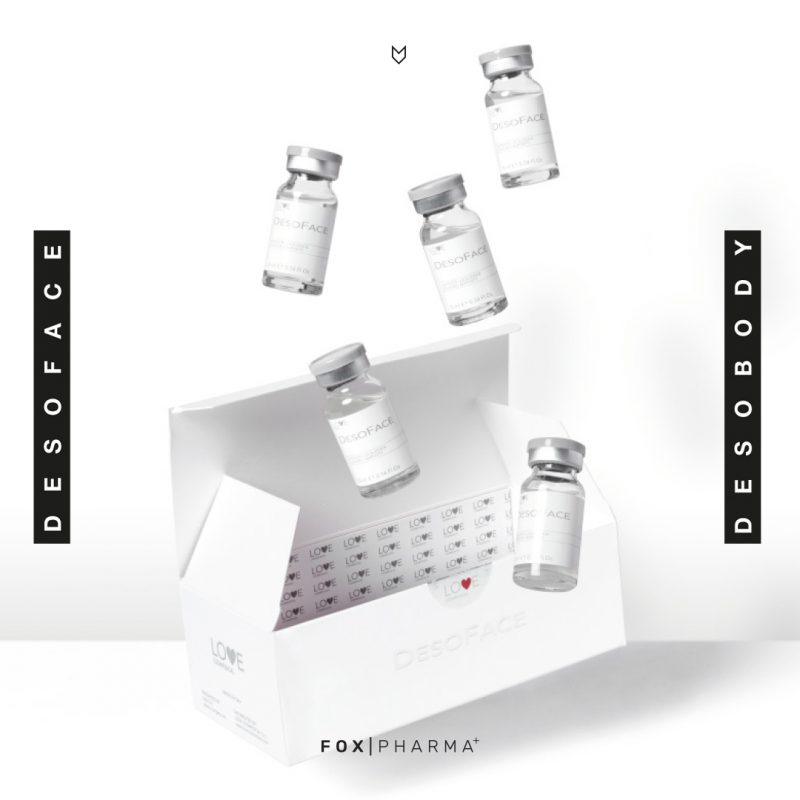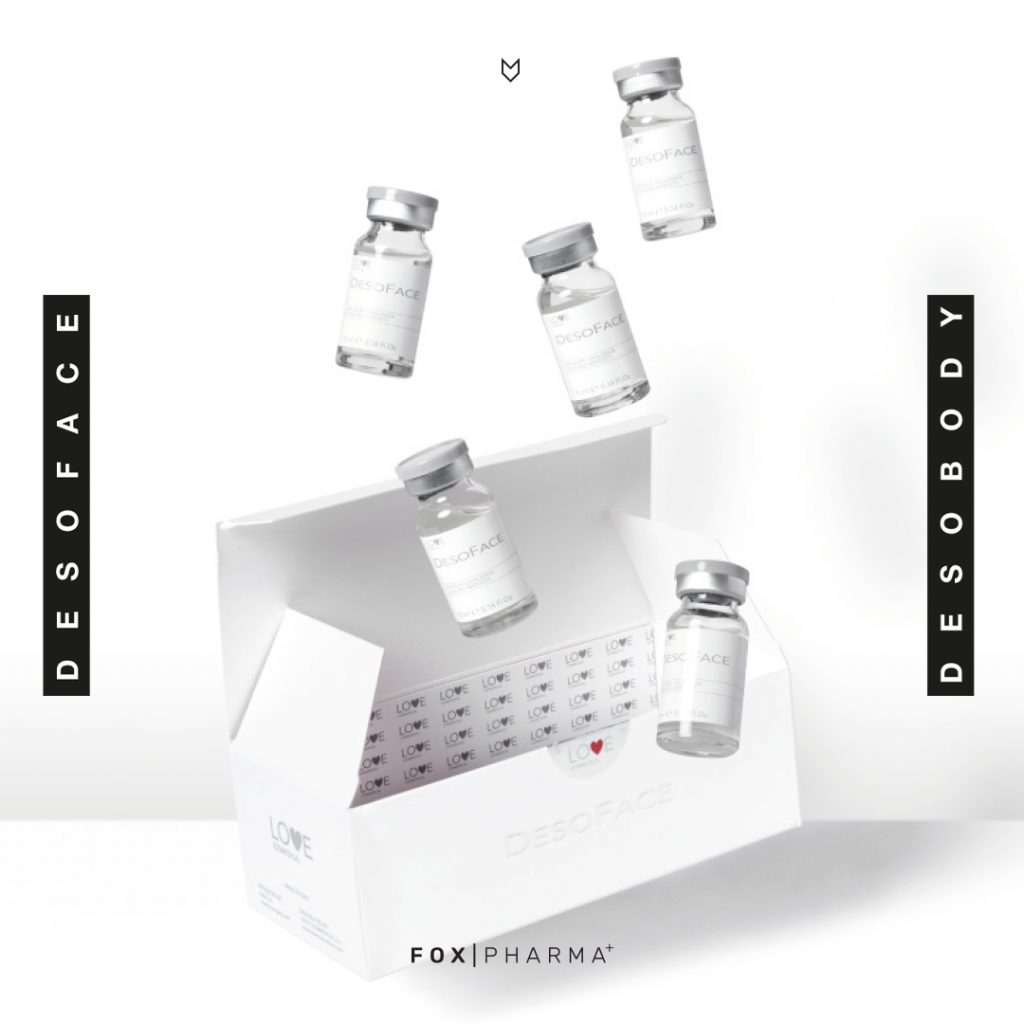 Why Is Deso One Of The More Favoured Fat Dissolving Treatments?
Aside from 'Do Injectable Fat Dissolvers Work?', the other burning question asks – How Is Deso Different to Other Fat Removal Injectables?
Deso treatments have been duped as the next generation of fat dissolvers. As mentioned, Deso is formulated with active ingredients such as Sodium Deoxycholate which holds title to a specialised, FDA approved medical detergent. Some believe this to be a safer, more effective and more pleasant alternative to aid the breakdown of fat cells. Sodium Deoxycholate (also known as Deoxycholic Acid) is a synthetic form of substance that the body naturally creates to help absorb fats. Deso treatments can be administered with fewer entry points also. This process is completed using a cannula rather than opting for numerous injections resulting in a more comforting procedure. This alone proves another reason for choosing Deso as your fat dissolving treatment.
Are Fat Dissolving Treatments Suitable For You Or Your Client?
Injectable fat dissolving treatments may be deemed as a quick-fix option for a one-way route to defined dot com. But, how can you decide whether fat dissolving injections are a suitable treatment for you or your client?
Desobody and Desoface are the perfect treatments for those who already maintain a healthy and active lifestyle. It should also be noted that these treatments don't substitute for a gastric band type fix either. These treatments are most effective for those who are already close to their ideal body weight but with pockets of fat that seem to resist diets and exercise.
Generally, 2-4 sessions at 4-6 weekly intervals are needed. However, this is subject to the amount of fatty tissue present in the area. One of the easiest judgments to confirm that the treatment is suitable is by assessing the amount of 'pinchable fat' in the area. For example, there must be more than 3cm of 'pinchable' fat for the treatment to work to its full capability. Consultations should always be made with a trained and trusted medical professional before the treatment to confirm that the procedure is suitable.
To Summarise On Fat Dissolving Treatments:
If you're looking for a slimmer, more contoured 'you' – Deso treatment makes for the perfect injectable answer. With many benefits to coax you into choosing Deso as your fat-melting solution, a non-surgical tummy tuck may be your new year investment into a fresh look.
Now available to purchase directly from Fox Pharma and Fox Wholesale for those who obtain a Deso Insurance Certificate. A sleek silhouette may only be an injection away.
So, what are your opinions on fat dissolving injections?
Shop our range of Deso online now.
By Florence Goulbourne