Have you heard?! The next generation of fat dissolving injections are now available for purchase from Fox Pharma
Introducing Fox Pharma's newest product range Desoface and Desobody, the next generation in injectable 'fat dissolvers.  Designed to treat localised pockets of fat, the active ingredient Sodium Deoxycholate dissolves the areas of fat which are difficult to lose via traditional routes such as exercise and diet. The product is conveniently separated into a face and body concentration Desoface and Desobody and side effects are minimal.
What is Sodium Deoxycholate
Sodium Deoxycholate is a precursor to deoxycholic acid which is a naturally occurring bile acid present within the body. It's ability to affect cell membranes in adipocytes when injected makes it perfect for fat dissolving procedures. The main mechanism of sodium deoxycholate, is to act on the membrane of fat cells promoting cell lysis.
Administration areas
When treating the body, localised adiposity is reduced, and skin firmness is improved. Desobody reduces fat from difficult areas such as inner thighs, back fat, saddle bags, abdomen, arms, knees, top of the back, flanks and lipomas. When treating the face, the drainage of excess fluids takes place as well as reduced localised adiposity resulting in fat reduction for the right patients and improving areas such as double chin, a popular request.
This treatment requires skill with administration. Injections may only be administered subcutaneously, making sure to avoid muscular or dermal tissue.
You can now purchase Desoface and Desobody online now – Shop Here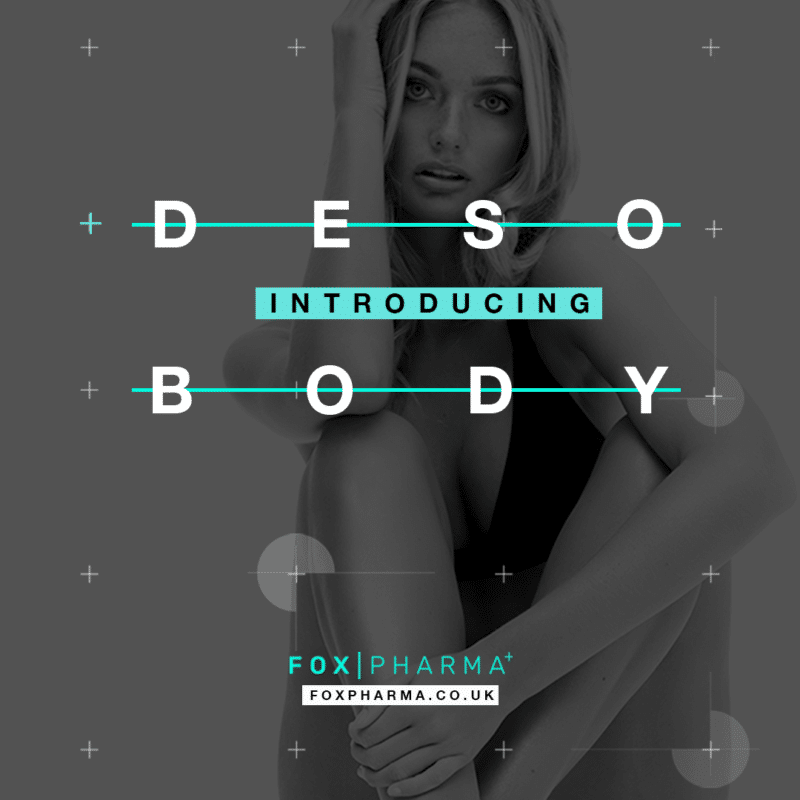 Sign up for Desoface and Desobody Training
You can now sign up for Desobody and Desoface training, the exciting new course coming to official UK training partner Fox Academy
Training for medical professionals in Desoface and Desobody will be launching soon too, don't miss out sign up for the latest updates and information.