With the aesthetics industry constantly evolving and the introduction of new and innovative treatments, it is hard to keep track of spikes and trends within the field. To some people, an injectable is an injectable. However, when certain treatments begin to dominate the industry, it is hard to miss their effects on the aesthetics community – including the rise of Skin Boosters and Anti-Wrinkle Injections.
Find out the differences between anti-wrinkle injections vs skin boosters, and discover which option is right for you, here.
The different types of anti-ageing treatments
Considering the extensive development of new and innovative treatments, patients begin to question which treatment is right for them. As the benefits of each treatment can sometimes overlap, practitioners and patients alike need to understand what makes each treatment unique. Whilst each of these treatments may fall into the same category of injectables or anti-ageing treatments, for example, this doesn't necessarily mean that the products are interchangeable. Ultimately, one of these treatments cannot fully replace the other or replicate its benefits and effects. But what are the main differences between anti-wrinkle injections vs skin boosters? Let's be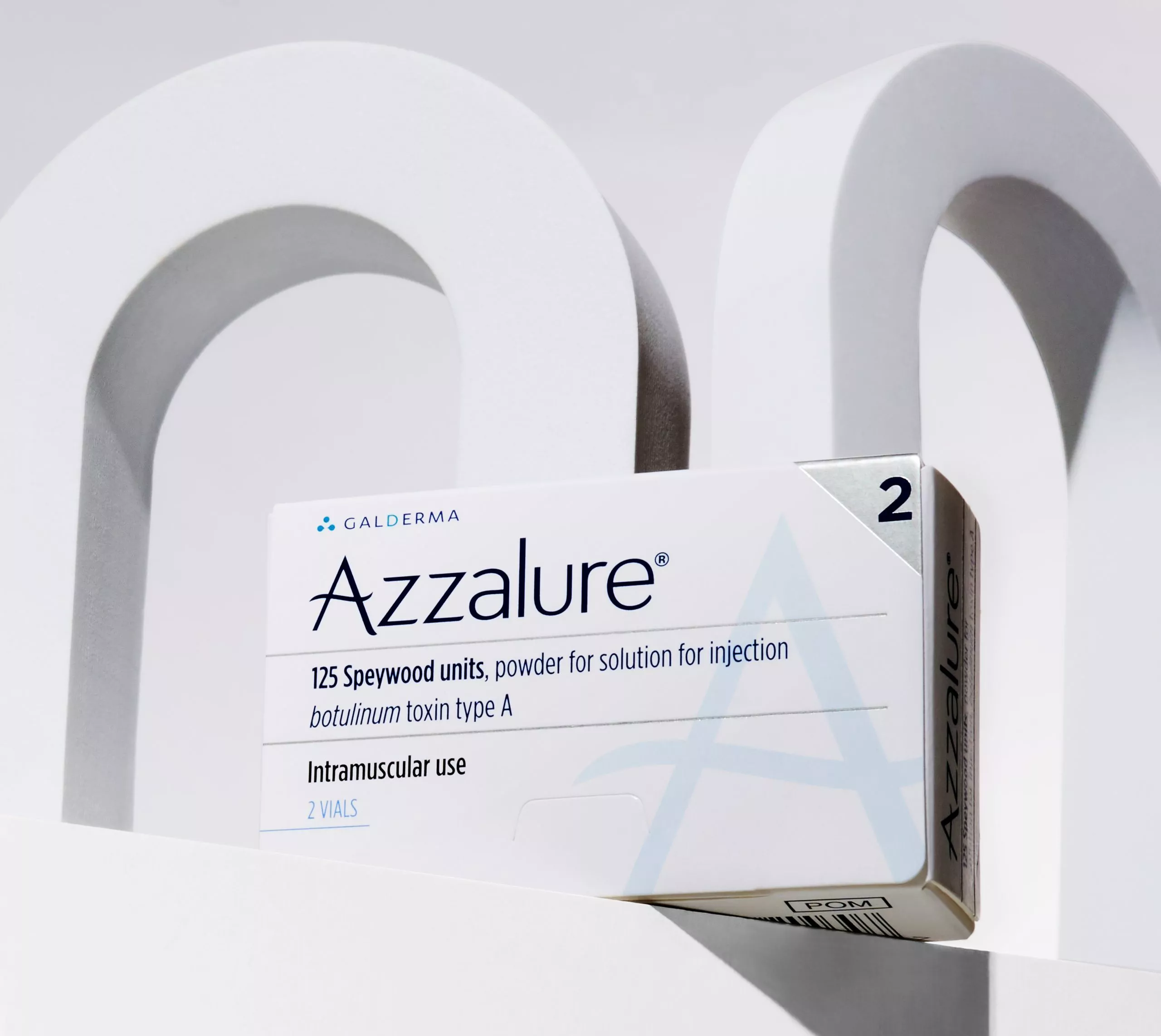 What Are Skin Boosters?
Skin boosters, often labelled as an 'injectable moisturiser', are celebrated for their ability to create glowing and healthy-looking profiles. They are a form of injectable skin rejuvenation treatment that works to revive dehydrated and crepey-looking skin, whilst delivering skin-deep hydration to promote inner radiance. Essentially, skin boosters are an extra addition to your skincare regime to help improve the texture, appearance, and tone of the skin.
Although each type of skin booster contains different primary ingredients which are suitable for different skin objectives, hyaluronic acid (HA) is often the main staple ingredient in all. For example, The Next Generation Skin Booster, Seventy Hyal 2000, offers one of the highest molecular weight hyaluronic acid (HA) formulations (> 2000 kDa) on the market.  
The injection of HA back into the dermis works to transform dehydrated and dull skin, and helps to replenish the tissue. Ultimately, skin boosters are a popular injectable skin treatment for clients due to their non-invasive treatment process and incredible, hydrating results.
Furthermore, skin boosters are administered with needles, which allows for an almost painless application whilst still delivering a radiant and rejuvenated complexion.
Many skin booster users opt for this hyaluronic acid skin treatment to help treat skin laxity and to aid in the physiological depletion of HA in the skin.
With skin boosters, the main aim is to restore the skin's health, whilst also preventing other undesirable skin conditions. Alongside their moisture-surging benefits, some skin boosters promote collagen and elastin synthesis that work to reproduce over a long period – constantly working to combat skin laxity and crepey skin.
With all that in mind, it comes as no surprise that skin boosters continue to gain in popularity.
The Benefits of Skin Boosters
They Work Better Than a Skincare Regime
One of the main benefits and selling points of skin boosters is their ability to hydrate the skin. As all skin boosters are formulated with hyaluronic acid (HA), this allows for an intense, skin-deep moisture surge into the skin tissue. Something that isn't as easily achieved from the likes of topical creams or serums.
Unlike generic topical creams and moisturisers on the market, skin boosters are delivered deep into the dermis layer of the skin. Topical skin treatments, serums and creams do not penetrate the epidermis layer. This means that although these products may benefit the appearance of the skin, their advantages are merely skin deep and go no further than a superficial glow.
However, skin boosters are injected directly into the dermis, providing an intensive boost of hyaluronic acid in the skin. HA's main function is to retain water and to keep the tissues well-lubricated and moist. It is a celebrated component of many skincare products due to its impressive ability to hold up to six litres of water – helping to regulate that moisture within the cells.
Results Are Instant
One of the amazing aspects of skin boosters is their ability to showcase incredible results, instantly. After a single skin booster session, transformational results are visible, with vast improvements showing after every treatment.
Pre-treatment, you will instantly notice impressive improvements in tone, texture, and overall luminosity of the skin. Moreover, the reduced appearance of wrinkles and fine lines will become prominent – an effect that will improve with every skin booster session.
Seventy Hyal 2000, for example, is the perfect treatment before an event for a pre-show glow with subtle enhancements.
Skin Boosters Are Perfect for Anyone
As skin boosters are more of an injectable skincare treatment rather than an augmentation procedure, they make for the perfect treatment for anyone, regardless of age.
Skin boosters are an amazing aesthetic option because, unlike other non-invasive procedures, these treatments are suitable for a wide range of people (except for patients who are under 18, pregnant or breastfeeding). However, aside from this small category, skin boosters are a suitable treatment whether you are 18 or 80.
With the long list of skin-boosting benefits these treatments offer, a skincare objective is delivered for every age. Moreover, any skin type can also benefit from skin boosters due to their versatile properties. So, whether you are prone to dry, oily, or combination skin, these treatments still promise to deliver the appearance of radiant, healthy-looking skin to all users.
You now know all about skin boosters, but what are the differences between anti-wrinkle injections and skin boosters? Keep reading to find out how anti-wrinkle injections differ below.
What Are Anti-Wrinkle Injections?
Anti-wrinkle injections, also known as Botulinum toxins or Botox, are used for the appearance of deep lines and wrinkles. Anti-wrinkle injections can be administered in various treatment areas, including the forehead, between the brows, and for crow's feet.
As one of the most popular cosmetic treatments within the aesthetics industry, anti-wrinkle injections rose to prominence due to the effectiveness of the procedure. As well as reducing the appearance of deep lines and preventing wrinkles, some people also use anti-wrinkle injections to help treat excessive sweating.
Botulinum toxins are used for both aesthetic and medical indications. Medical indications include hyperhidrosis, an overactive bladder, cervical dystonia, and lazy eye. They may also help to prevent chronic migraines.
These injectables are made from a purified protein that works to temporarily relax facial muscles. Moreover, anti-wrinkle injections work to smooth facial wrinkles by temporarily paralysing the muscle. When the anti-wrinkle treatment is injected, it works to block the signal sent from your nerves to your muscles. Without this signal, the muscle cannot contract. Thus, resulting in the visible improvement of fine lines and wrinkles. Preventing the targeted muscles from contracting thereby helps to diminish wrinkles caused when frowning or showing expression.
The results and effects of anti-wrinkle injections can last around three to four months, depending on which area is being treated. Furthermore, one of the most favourable parts of an anti-wrinkle injection procedure is that no surgery is required.
An anti-wrinkle injection procedure can be completed within 30 minutes (depending on the area) and is a completely non-invasive, yet effective treatment. It is most effective, however, when used as a preventative measure.
The Benefits of Anti-Wrinkle Injections
They are the perfect preventative treatment
You don't already have to have wrinkles or deep-set lines to know that you don't want them in your future. While the main purpose of anti-wrinkle injections is to improve or temporarily remove existing lines, anti-wrinkle injectables can also be used as a preventative measure. They can help to soften the expression lines that form when your face moves and pause the formation of future lines.
They can help to improve both shape and symmetry
Anti-wrinkle injections are a multi-benefitting treatment. For example, these injectables can do more than just reduce the appearance of lines and wrinkles. An anti-wrinkle injectable treatment can also be used to lift certain parts of the face and balance asymmetrical features.
They help to give a more youthful appearance
As per their name, anti-wrinkle injections help to dramatically reduce visible signs of ageing, fine lines, and wrinkles. Ageing is inevitably the clock we all want to rewind, and Anti-Wrinkle Injections help to provide a solution for these issues.
With both age and repetitive muscle movement, lines settle into the face and are visible even at rest. It is these static, 24/7 lines that can make your face look fatigued. Anti-wrinkle injections smooth those lines and wrinkles in the skin, helping to give the appearance of a fresher, more youthful, and relaxed look.
The Difference Between Anti-Wrinkle Injections vs Skin Boosters
It is important to reinforce that, though some overlap in similarities exists between anti-wrinkle injections vs skin boosters, they are separate and non-interchangeable.
Each treatment should not be used instead of the other due to their varying differences and should be differentiated when it comes down to personal requirements. The individual treatments have different specificities in terms of indication treated, therapeutic protocol and durability of the result.
It can still be easy to mistake these treatments for one another due to their overlapping effects, especially if you are new to the aesthetics industry as a practitioner or a patient. However, both treatments are amazing options for different results and outcomes – contrastingly benefitting the patient.
Anti-wrinkle injections, for example, completely alter the ability of your muscles to contract. Injected specifically so you won't be able to crease the skin on your forehead, around your eyes or between your eyebrows too much.  These age-rewinding injections are more prevalent amongst those in their 40s and 50s. However, the younger demographic is becoming familiar with anti-wrinkle injections as a preventative means.
Skin boosters, on the other hand, simply help to remodel skin laxity and add hyaluronic ccid (HA) back into the dermis, which is naturally lost as we age. They are not a replacement for anti-wrinkle injections and can be used in combination with other treatments or as a stand-alone treatment. Skin boosters, unlike anti-wrinkle injections, are targeted for every age range, whether you are 18 or 80.
These skin-enhancing treatments combat an array of perceived flaws, making them a suitable treatment for a variety of people. Unlike anti-wrinkle injections, which are more specialised for tackling wrinkles.
Effective skin treatments at Fox Pharma
At the baseline, skin boosters and anti-wrinkle injections provide amazing benefits for different objectives. Though there are some similarities, we hope this analysis of anti-wrinkle injections vs skin boosters has helped you to understand their unique intended purposes. They are both widely sought-after treatments within the aesthetics industry and have a long list of incredible results.
One of the amazing things about skin boosters and anti-wrinkle injections is the fact that they can be used in conjunction with one another! Both treatments can be administered to a patient within the same session for maximum results.
Shop anti-wrinkle injections and skin boosters, including The Next Generation Skin Booster, Seventy Hyal 2000, from your trustworthy aesthetics provider, Fox Pharma. You can also shop our range of Fox exclusives, dermal fillers, PLLA fillers and more in our collection.
If you have any questions about any of our products, you can email us at [email protected] or call us at 01925 320820. You can also submit a request and our team will get back to you with an answer shortly.