In the final episode of our clinic catch-up series, we travelled to Stockton-On-Tees to visit REVOLAX content creator Nurse Billie-Jae Darragh. In this clinic catch-up, Nurse Billie explains why she chooses REVOLAX as the go-to dermal filler in her clinic and shares how she became an official REVOLAX content creator.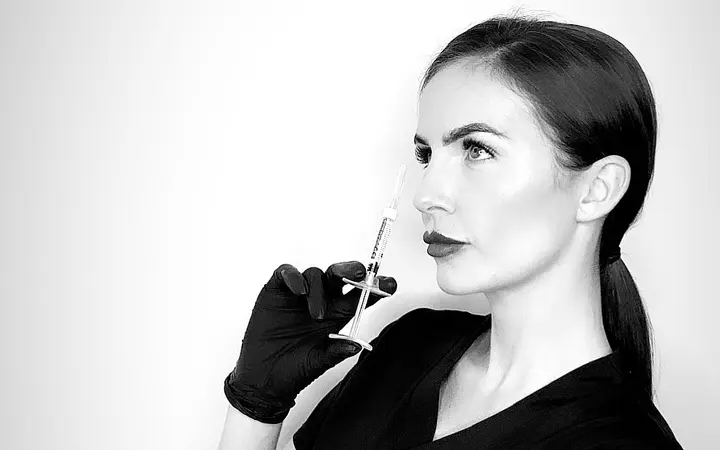 Nurse Billie is the lead practitioner at Nurse Billie Aesthetics. She is a fully qualified and NMC-registered Mental Health Nurse, with over 9 years of nursing experience. After a successful career as a Mental Health Nurse, Nurse Billie decided to pursue her passion for aesthetics in 2020, training with credible aesthetic training providers, Facethetics and Kiss Aesthetics.

Nurse Billie is dedicated to developing her skills, regularly attending masterclasses that help her refine her technique and to ensure her skills are 'the best of the best'. Following her training, Nurse Billie opened her aesthetics clinic, Nurse Billie Aesthetics in Stockton-On-Tees, where she remains the lead practitioner. Currently, Nurse Billie offers a wide range of treatments to her patients including advanced aesthetic treatments as a REVOLAX content creator.
Becoming A REVOLAX Content Creator
As the proud UK rightsholders for The Nation's Favourite Dermal Filler, REVOLAX, we founded the REVOLAX content creator programme to introduce REVOLAX to a wider audience of practitioners nationwide.
Our current creators are advanced medic practitioners who choose to utilise REVOLAX products as their first choice for creating impressive aesthetic results. When selecting REVOLAX content creators, we are looking for practitioners who post high-quality creative content, using and mentioning REVOLAX in their posts. We love humorous and trend-led content that focuses on specific REVOLAX treatments, highlighting why REVOLAX is The Nation's Favourite Dermal Filler.
Aside from working closely with the Fox team, there are numerous other benefits of being a REVOLAX content creator including:
Free monthly boxes of REVOLAX
Access to the full REVOLAX marketing pack including 1x A2 REVOLAX poster, 20x consultation forms, 20x post-treatment forms and 20x REVOLAX flyer
Exclusive gifting from the brand
Direct access to the Fox Pharma and REVOLAX team
Direct access to the Fox Pharma customer service team
In return for this, we simply ask our content creators for the following posts:
Three high-quality before and after images using REVOLAX dermal fillers (without any logos)
Two reel/TikTok style videos including REVOLAX
For more about our REVOLAX content creator programme, see more on our REVOLAX socials @revolax_uk.
Watch our clinic catch-up series with Nurse Billie where we talk all things Fox Pharma and REVOLAX here: