Introducing Dr Motox as a key opinion leader for REVOLAX.
There is a saying that states "there are decades where nothing happens, and there are weeks where decades happen". And the year 2021 was the latter.
As both, businesses and consumers adjust to the new norm of life online post-pandemic – the confidence in online sales has increased considerably. With the global pandemic acting as a much-needed catalyst for the marketing world, online commerce is more crucial than ever to nail. Plus, with consumers moving to digital for anything and everything, opinion and influence is top of the search.
Consumers are, primarily, people — and people are primarily interested in other people amongst anything. We are part of a new generation of interested internet users but hey, it works for the faces behind the marketing.
With everyone moving to digital, consumers are looking to social media for advice on not only purchases but cosmetic procedures too. The rise of dermal filler internet searches is outstanding. Consumers are paying more attention to professionals, influencers, and key opinion leaders than ever before.
Here at Fox, we have appointed some of the most influential and renowned medical professionals including top-rated celebrity practitioner, Dr Motox.
"Millennials are 115% more influenced by word of mouth than traditional advertising" – Talk Triggers
What Is The Purpose of Clinic Catch-Ups?
Here at Fox, we have introduced a fortnightly series named 'Clinic Catch-Ups'. Here, we give the aesthetics low-down from industry-leading medical professionals and Dr Motox was first on our agenda. Our first clinic catch-up session features REVOLAX's KOL, Dr Motox, sharing his master tips.
Continue reading for the full clinic catch-up video.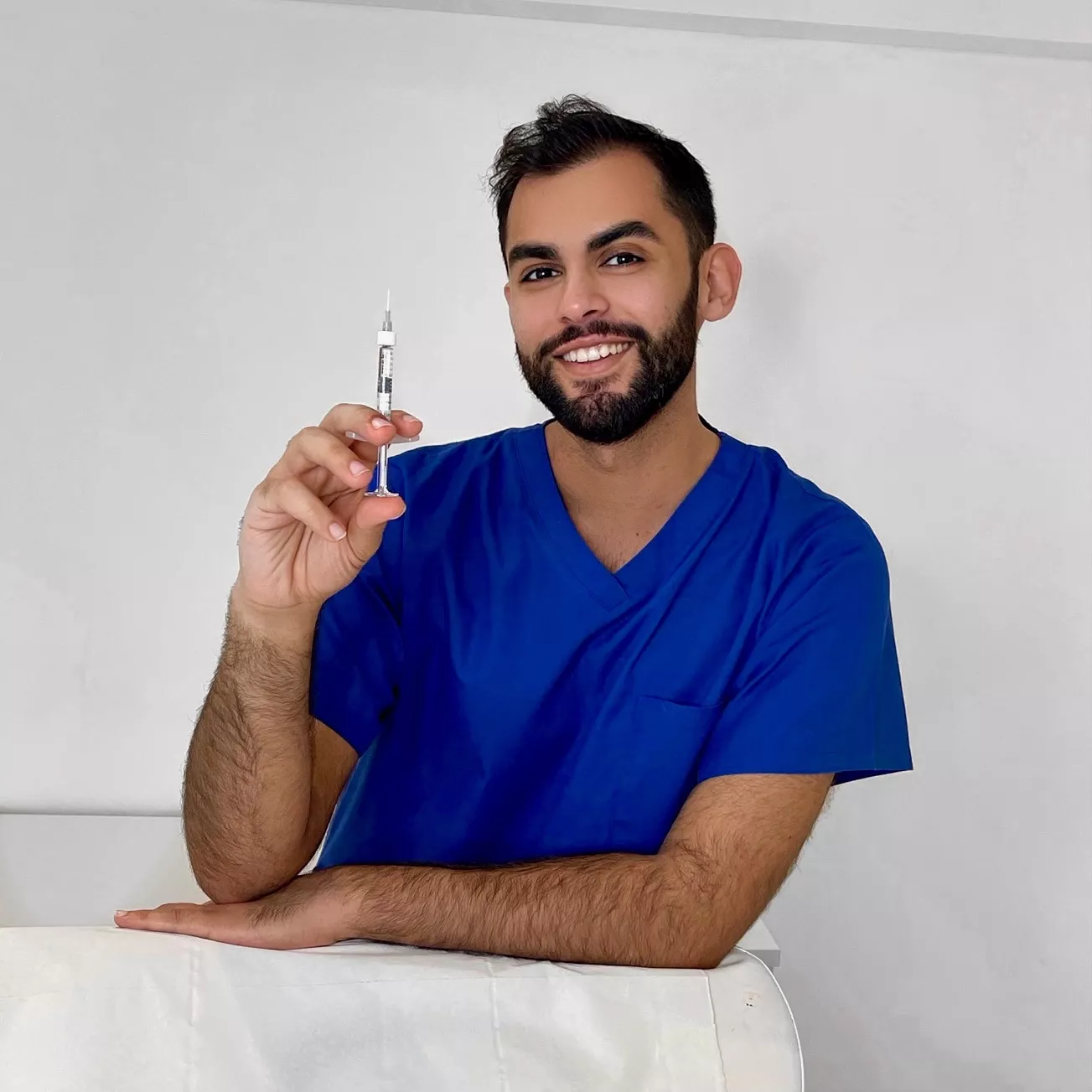 Who Is Dr Motox?
Labelled by the media as 'the most sought after celebrity doctor in the UK' – Dr Mo Hamed, more commonly known as Dr Motox, is one of our key opinion leaders (KOL) for REVOLAX. With various clinics based in and around London, including a prestigious Harley Street set-up, Dr Motox is an in-demand aesthetics practitioner with a history of phenomenal client reports. Not only is Dr Motox a highly-acclaimed celebrity doctor, but also an extremely talented professional in the aesthetics industry. With years of experience in advanced aesthetics, Motox has mastered his expertise in executing treatments with impeccable results every time. Catering for both masculinisation and feminisation treatments – seemingly, there is no treatment that Motox cannot fulfil to an exceptional standard. Whilst creating a social storm in the aesthetics industry – Dr Motox boasts an impressive 27.9K Instagram following where he shares images of his immaculate results. With all the above accounted for, it was a non-brainer when appointing Dr Motox as a key opinion leader for REVOLAX UK. Whilst displaying his work across socials, Motox further demonstrates why REVOLAX proves as the best
dermal filler
option. Combining Dr Mo's advanced skillset and REVOLAX's revolutionary formula – the results of this dermal filler speak for themselves.
What Is a Key Opinion Leader (KOL)?
By definition, a KOL is a trusted, well-respected influencer with proven experience and expertise in a particular field. Possessing strong social statuses within a specific industry, KOLs have prominent status in their communities where their opinions are valued and listened to. Not only are these leaders seen as experts in their field of work, but also as trusted real-life individuals and Dr Motox is an amazing example of this. After receiving a scholarship to a private college in West London, Motox now holds an Honours Degree from a University in Wales.
With extensive knowledge and expertise in the field of aesthetics and a solid client base – we perceive Dr Motox as one of the most reliable influences for REVOLAX and customers evidently agree!
"I love using REVOLAX for many reasons – for one, patients absolutely love it!" – Dr Motox.
Q&A With Dr Motox
With extensive knowledge and expertise in the field of aesthetics and a solid client base – we perceive Dr Motox as one of the most reliable influences for REVOLAX and customers evidently agree!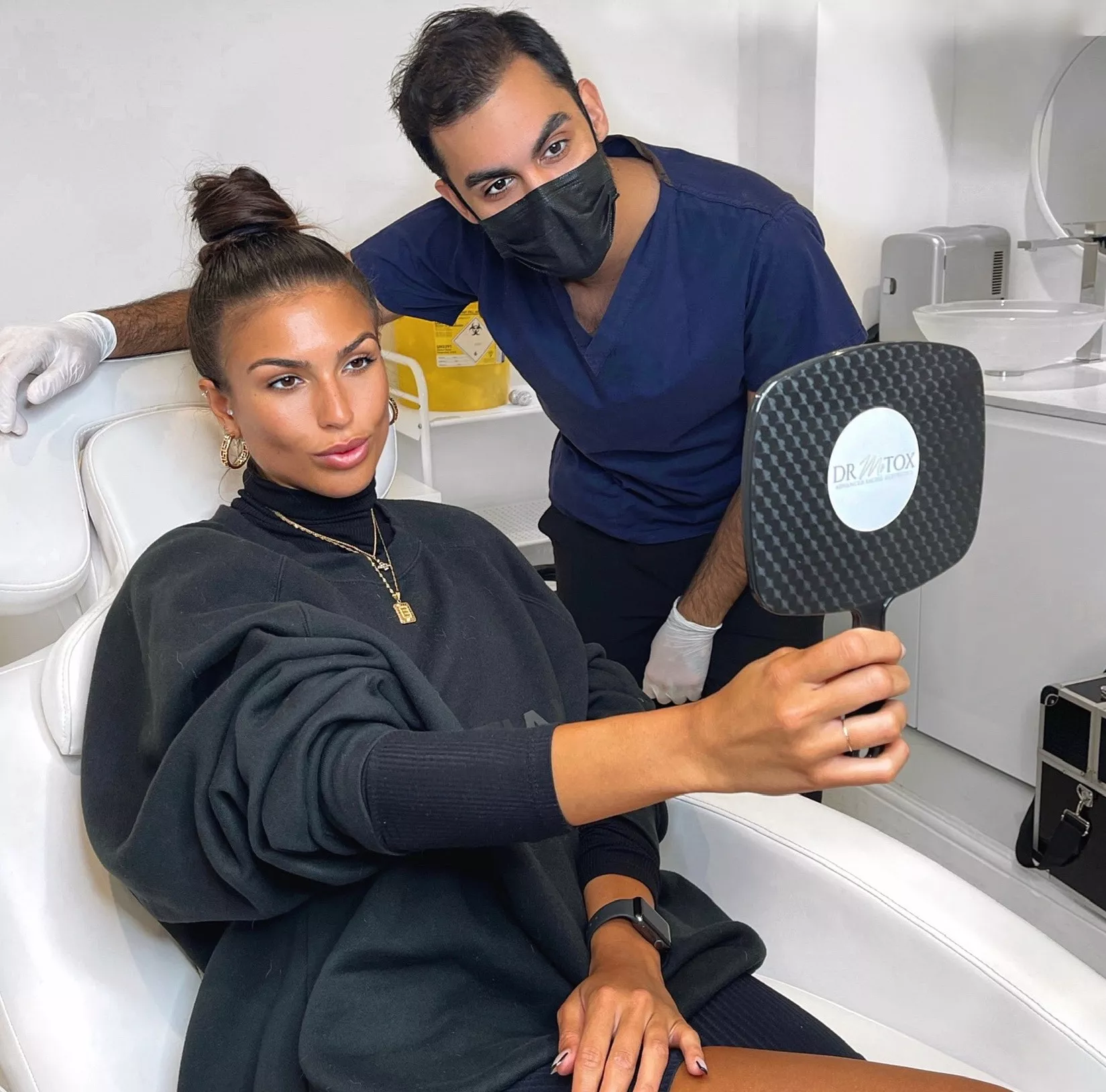 Why do you prefer REVOLAX to other dermal filler brands?
"In comparison to other dermal fillers – the longevity of results after using REVOLAX tend to last a lot longer which is beneficial for both me and my clients. Furthermore, when using REVOLAX dermal filler, little to no migration occurs with this product. Another amazing characteristic which again, benefits me and my clients. REVOLAX as a dermal filler is also backed by a substantial amount of clinic research. Plus, it has a market-leading safety profile which is also an advantage."
Where do you purchase your filler from?
"I purchase my REVOLAX dermal filler direct from Fox Pharma as they are the UK official license holders of REVOLAX. This way, I can guarantee that the product is not only safe and legitimate but also has the all-important CE mark. By following this purchasing procedure, I know that I will be fully covered by my insurance. Fox also provides exclusive marketing material and brand support for REVOLAX. Not to forget their educated customer service team and on-site pharmacists."
What are the three main benefits of REVOLAX as a dermal filler?
"There are endless benefits of REVOLAX however if I had to choose just three, they would be: the long-lasting results, the natural results post-treatment and the ability to enhance natural beauty for the perfect look."
What type of dermal filler would you recommend for non-surgical rhinoplasty?
"For non-surgical rhinoplasty, I would suggest opting for REVOLAX Deep or REVOLAX Sub-Q for the best results. This is due to the thicker consistency of the dermal filler. Plus, both REVOLAX Deep and Sub-Q can be purchased without Lidocaine in the event of allergy."
Is REVOLAX suitable for everyone?
"It should be reinforced that cosmetic treatment should only be carried out on those over 18 years old. However, for those who succeed that age limit, REVOLAX makes for the perfect dermal filler option as it is suitable for all age categories. This also applies for all genders, skin types, conditions etc."
Watch our clinic catch-up series with Dr Motox where we talk all-things-REVOLAX in his Harley Street clinic:
Spotlight Summary
Here at Fox, we believe that having a dependable and knowledgeable individual behind the brand is crucial. Not only for educational purposes but also for awareness.
With the constant rise of social media use, now more than ever – it is vital to keep your brand's name live. Having a key opinion leader proficient in their industry is crucial and Dr Motox makes for the perfect example.
For more Motox, see his Instagram at @dr.motox.