Since our inception, Fox Group has been synonymous with quality and innovation. Join us in celebrating the group's 6th birthday, as we take a look back at our journey so far. We're proud to showcase our achievements, including multiple industry-firsts and market-leading exclusives. Fox Group is committed to sourcing the most exciting emerging aesthetics products from all over the globe, elevating them into powerhouse brands. Discover our Fox exclusives and many more at Fox Pharma, for quality aesthetics products you can trust.
Our Story So Far…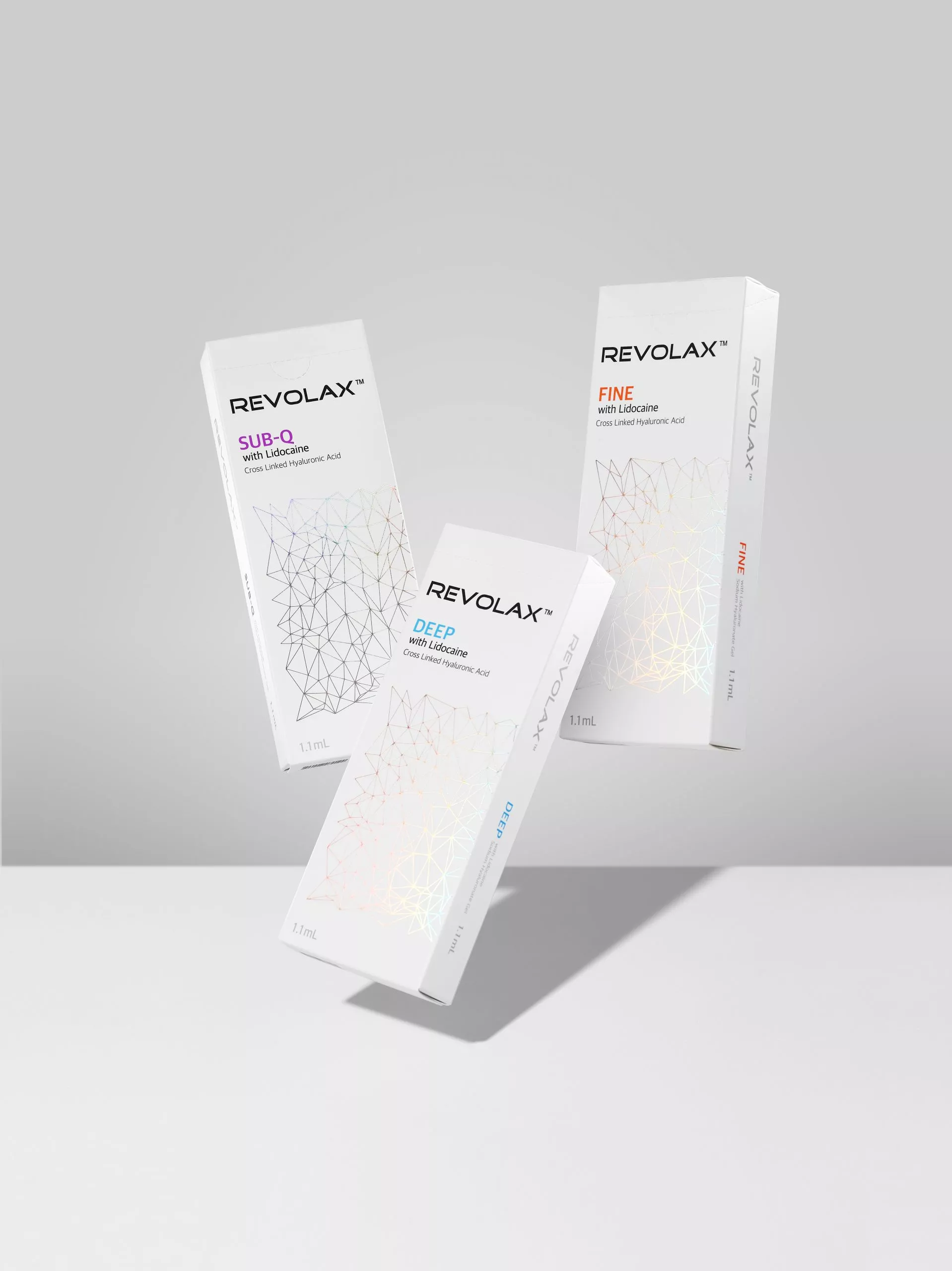 2016: Fox Group and Fox Clinic Wholesale Founded
Fox Group and our award-winning wholesale site Fox Clinic Wholesale were founded, seeking to revolutionise the aesthetics industry by offering quality-assured aesthetic and cosmeceutical products at competitive prices. With a customer-centric approach, we embarked on a mission to make quality affordable.
2017: REVOLAX
REVOLAX was introduced to the UK exclusively by Fox Group. Encompassing three formulations to suit different treatment areas, 
REVOLAX
products utilise only the highest-quality hyaluronic acid, providing smoothing, sculpting and volumising benefits with a fresh, natural-looking finish. With a unique direct to customer marketing approach, the disruptive brand fast-became the Nation's Favourite Dermal Filler, demonstrating unwavering popularity amongst practitioners and clients. Shop all 
REVOLAX
products 
here.
2018: Launch of Fox Pharma
We listened to the needs of the aesthetics community and launched Fox Pharma in 2018, providing practitioners with a quicker, more convenient solution to online aesthetic purchasing. Our fully integrated digital system provides paperless prescriptions and the ability to track your order, making ordering online more efficient for our customers. Alongside our expansive product offering, Fox Pharma is also home to our industry blog. Tailored to the ever-growing aesthetics community, Fox Pharma's industry blog spotlights trends, techniques and product developments. Shop all prescription-only medications here, or shop all Fox Pharma 
here.
2019: Fox Academy
Fox Academy launched in 2019, offering CPD-accredited aesthetics courses to qualified professionals. Our dedicated, in-house training facility provides specialised training in non-surgical aesthetic treatments, encompassing the latest techniques and in-depth product knowledge. As the UK's only surgeon-led training facility, Fox Academy demonstrates our commitment to best-in-class aesthetics practices, enabling practitioners to learn from some of the very best in the industry. Discover more about Fox Academy 
here.
2021: E-Commerce App Launched
Fox Group launched the first-ever aesthetics e-commerce app, offering a convenient way to shop aesthetics products on-the-go. We developed a new digital pharmacy platform to make ordering simpler and more efficient, enabling clinicians and practitioners to discover emerging products and re-stock their clinic essentials.
2022: Seventy Hyal 2000
This year, we proudly announced the launch of Seventy Hyal 2000, the Next Generation Skin Booster onto the UK and EU market, exclusively to Fox Group. Pioneering cutting-edge innovation in injectable skincare, Seventy Hyal 2000 is powered by high molecular-weight hyaluronic acid. The scientifically advanced, universal skin-booster promotes a hydrated, glowing complexion, regardless of age or skin type, contributing to its popularity amongst practitioners and clients alike. Shop all Seventy Hyal 2000
 here.
With pioneering aesthetics e-commerce platforms, an in-house pharmacy and a portfolio of market-leading brands under our belt, the future truly is bright for Fox Group. Sign up to our newsletter, or visit our blogs for the latest industry insights, trends and product developments on Fox Pharma.