Here at Fox, our customers are at the forefront of all we do as a brand and as a team. Our company values are fundamental to the way we operate, focusing on happiness, quality, and affordability for our customers here at Fox Pharma. With these fundamentals in mind, we thought of an innovative way to educate our audience on why Fox Pharma is a trustworthy and credible pharmacy. And so, we introduced clinic catch-ups. In our clinic catch-up series, we use real-life case studies of medical professionals who are also Fox Pharma customers, like Nurse Kirsten Wheeler, to get insight into their Fox experience, plus additional master tips for the aesthetics industry. Clinic catch-ups are a fortnightly series here at Fox where we join forces with industry-leading medical professionals who give the low-down on the aesthetics industry and, as customers at Fox Pharma.
In our latest clinic catch-up, we visited Kirsten Wheeler at Enhance Clinic Aesthetics in Cheshire to discuss her Fox Pharma journey and overall customer experience as a medic in the industry. Continue reading for the full clinic catch-up video, here in this blog!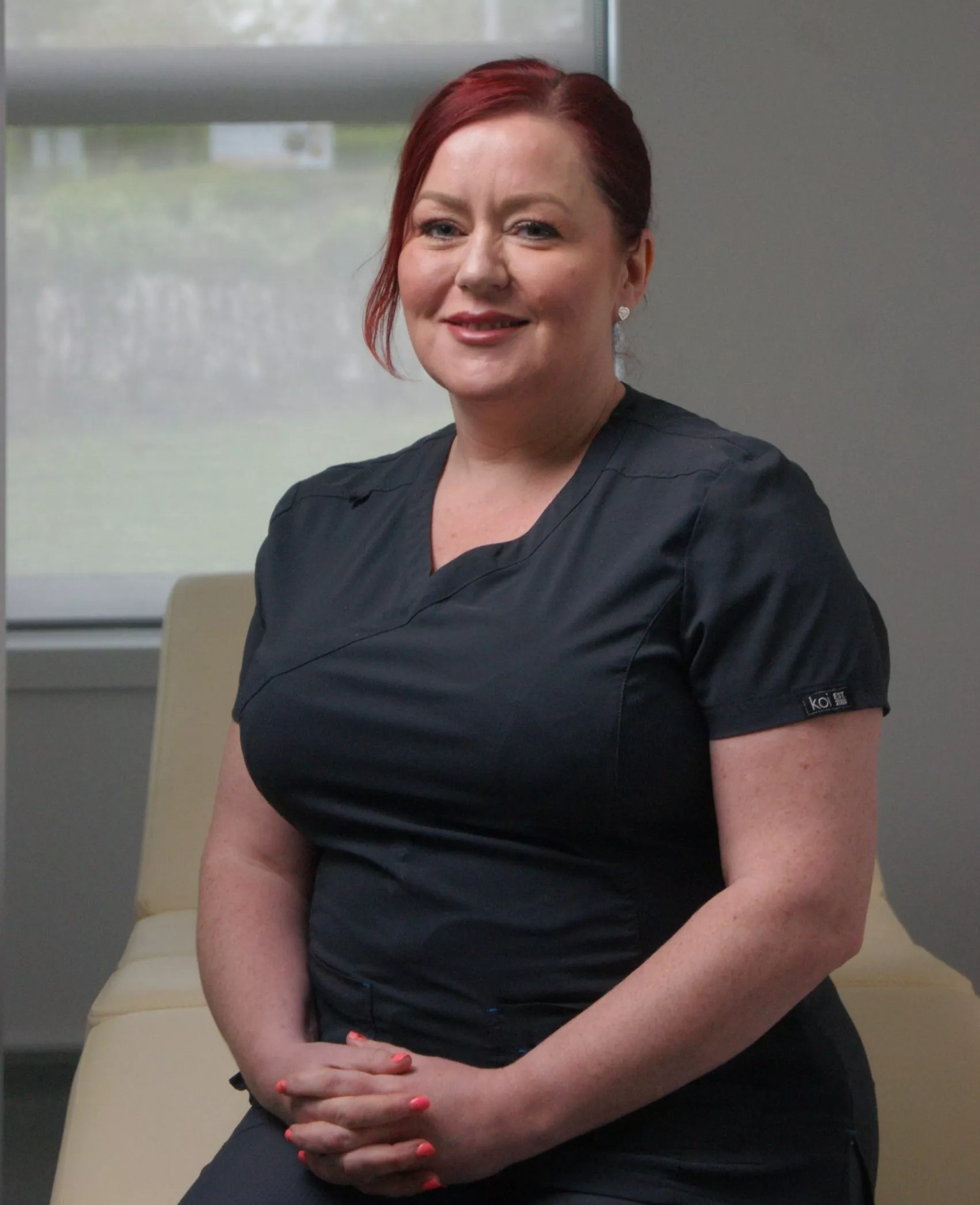 Who Is Kirsten Wheeler?
Kirsten Wheeler is a credible and experienced aesthetic nurse practitioner and prescriber with over 27 years of nursing experience. Her lengthy medical background is largely in a senior and educational role within the surgery. Kirsten completed her prescribing course at Manchester Metropolitan University where she qualified as an Independent Nurse Prescriber in 2017. As a prescriber, she can prescribe aesthetic treatments, local anaesthetics and can also manage any complications safely. As a medical professional, Kirsten also meets all requirements of the NMC, GPhC and MHRA regarding the management and administration of prescription medicines. After pursuing her aesthetics career part-time alongside her role within the NHS, Kirsten's deep passion for aesthetics finally led to her leaving her NHS job altogether in 2019 where she began to pursue aesthetics full-time. Following on from this, in early 2019, Kirsten established her independent aesthetics training company, Enhance Clinical Aesthetics, after gaining experience in teaching aesthetics. Today, Kirsten is known as one of the leading independent aesthetic nurse practitioners in the region for her work with some of the industry's leading suppliers as a brand ambassador or working to train other aesthetic practitioners in the field. She is constantly working to further improve her skill by attending training events and industry conferences to ensure she is fully up to date with the latest products and techniques within the industry. With this, clients and customers of Kirsten's can stay rest assured that all her treatments, training, technique, and products are of the highest standard – using only the latest technology. Nurse Kirsten Wheeler has been a customer of Fox Pharma for four years and expresses the seamless shopping process and ease of opting for Fox in the clinic catch-up session.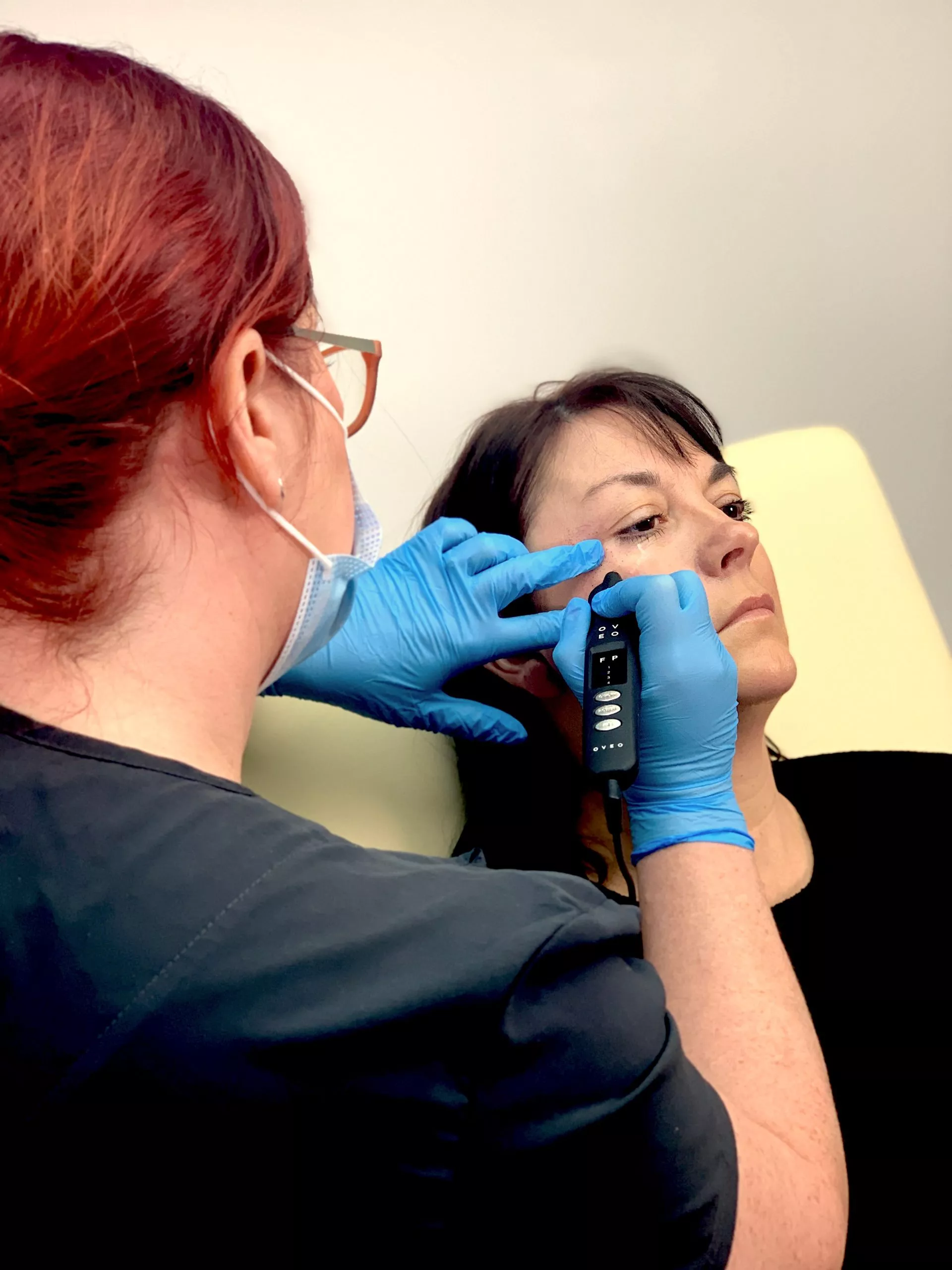 Clinic Catch-Up
In this clinic catch-up, Kirsten explains how shopping with Fox Pharma 'is a straightforward and streamlined process' which at the baseline, is Fox's aim. At Fox Pharma, we want to guarantee that our customers are as happy with the service we provide, as they are with the products they receive. Therefore, the team here at Fox Pharma will always exceed expectations and surpass requirements to ensure our customers receive a premium service. Furthermore, Kirsten then goes on to discuss the benefits of Fox Pharma's delivery process, stating that 'the delivery times are always great' – further explaining that 'when you get the last-minute client booking in, you can always guarantee that Fox will get your products to you'. This is also something that we at Fox pride ourselves on – the ability to provide a quick and easy shopping/delivery process for our customers. For further reference, all orders placed before 4.30 PM Monday to Thursday will be sent with Next Day by 12 PM delivery with DPD, excluding Sundays or Bank Holidays. This is to ensure that our pharmacy can manage processing orders efficiently and account for any refrigerated items that require temperature control until received by the consignee. Our standard Next Day delivery service can be made via our Customer Service team to process on Monday for Tuesday delivery, upon request. Moreover, at Fox Pharma, you're always guaranteed quick and reliable customer service. Kirsten explains 'the support is always really good', describing our customer service team and on-site pharmacists.  The team at Fox Pharma are dedicated to providing the best service for our customers. Fox emphasises personal customer contact and appreciates any questions or feedback concerning our products or services. Customers both big and small are of huge importance to our team and we will always strive to ensure that our customer care is exemplary hence why our customer service team are contactable between 8:30 AM – 5:30 PM, Monday-Friday. As Kirsten explains: 'whether you just need to ask something of one of the pharmacists, or whether you need some guidance of how to use a particular product – the training department is always there for you when you need them.' Speaking to Kirsten off-camera, she also expressed another reason why she loves Fox, explaining that she has begun to expand her order quantities due to the introduction of new and innovative products and treatments to the market. Kirsten further states that with Fox expanding their product range, this has benefitted her and her clinic as it has allowed her to introduce new treatments to her clients and amazing high-quality products into her clinic. With Fox Pharma, our customers can stay assured that they are offering their clients rigorously tested and CE marked quality brands and can also pass on their savings from our competitive prices to their customers. We solely offer carefully selected products to our customers with the best prices on the market as what we stand for is quality and innovation. Only products which live up to our expectations and high standards will be added to our portfolio. We are not just looking for state of the art technology, we find it!
Q&A With Kirsten
Off-camera, we spoke to Kirsten about REVOLAX and her thoughts on the innovative dermal filler. Kirsten also gives her insight into the dermal filler and why she opts to use REVOLAX in her clinic and training academy.
Why do you opt for REVOLAX?
"For the last four years, I have chosen REVOLAX as the main dermal filler to use in my clinic and in my training academy. The reason for this is partly because it's a super affordable dermal filler option however, it's a premium product. A premium product at an affordable price point is crucial for me and my clients. Fox Pharma do an amazing job at providing this aspect across all their products – not just REVOLAX."
What do you like about REVOLAX?
"I love the way REVOLAX enhances the features and ultimately, how it looks when injected. Plus, the longevity of the product is amazing and lasts clients a long time in comparison to other dermal fillers on the market. I, personally, REVOLAX just feels nice to work with when it comes to the injection protocol."
Why do you choose REVOLAX amongst other dermal fillers on the market?
"I have used a wide range of dermal fillers during my time in aesthetic nursing, however, I always find myself coming back to REVOLAX in particular. Overall, REVOLAX is an incredible product, at an amazing price point with extended longevity. This is exactly what I as a practitioner and my clients search for in a dermal filler; clients don't want to continually return for procedures again and again. During my training, I tend to use a wide range of dermal fillers so that my students can get a feel for different products and different brands. However, nine out of ten times you can guarantee that students will say they prefer REVOLAX.
What are your top tips for working with REVOLAX?
"So, my top tip for REVOLAX first and foremost is ensuring patient comfort. I would suggest numbing patients prior to treatments and allowing them time to settle. Applying ice is another great method for ensuring patient comfortability during treatment with REVOLAX. I would suggest popping the ice on and off during the full procedure to make the treatment much more comfortable. Also, using ice will help to minimise and reduce bruising post-treatment. My next tip for using REVOLAX is to continuously change the needle if you are doing a lot of injections. Using a blunt needle will make the procedure super uncomfortable for the patient and will also make the injection process much more difficult for the practitioner. And lastly, my top tip would be to take your time during each procedure. There should be no rush with dermal filler treatments and by taking that extra time, the results will show for it. If you go slowly and build the dermal filler slowly – this will result in an amazing application process."
Does it matter which dermal filler is used?
"Using a high-quality and reputable dermal filler is extremely important, especially to me. It's also very important for patients' safety and assurance. Patients want to know that they are being injected with a product that has credibility behind it, and REVOLAX is a trustworthy option. REVOLAX boasts clinical trials, comparability, and studies behind it – making it an excellent and reputable choice. It has also been a dominant dermal filler option in the UK for four years now, so the added longevity in the industry adds to the long list of credibility.
You can shop REVOLAX reliably by European rightsholders, Fox Pharma
Watch our clinic catch-up series with Kirsten where we talk all things Fox Pharma and REVOLAX here: