Transitioning through to Spring season means a seasonal switch-up of skincare routines. Want to help your clients defrost their Winter skin and dial up the dewiness for a feel-good Springtime glow? Stock Seventy Hyal 2000 in your clinic and grow with us in Fox Academy to become an official Seventy Creator or Partner. What can Seventy Hyal 2000, The Next Generation Skin Booster, offer your customers and what could this mean for your clinic? Let's find out!
Spring Self Care With Seventy Hyal 2000
Whilst the first weeks of Spring entail a lighter SPF and changes of the skincare regime, Seventy Hyal 2000 is a universal treatment to see your client's skin through the transition of the seasons. As a hybrid booster, Seventy Hyal offers skin hydration, a noticeable glow and a contour effect alongside collagen stimulation for long-term rejuvenation.
With one of the highest molecular weights of hyaluronic acid on the market, Seventy Hyal 2000 rejuvenates dull, dehydrated skin, and can also help improve the appearance of fine lines thanks to its moisture surging properties. Named as the Next Generation Skin Booster, Seventy Hyal 2000 shows immediate results from just one treatment, with the best results presenting themselves at two weeks.
If your clients are chasing a dew drop glow and want to embrace a fresh face this Spring, then Seventy Hyal is the perfect hydrating treatment for all skin types. Here at Fox Pharma, you can stock your clinic with Seventy Hyal, become a Seventy Hyal Creator, or train with us as a Seventy Hyal Practitioner. How can you grow with us?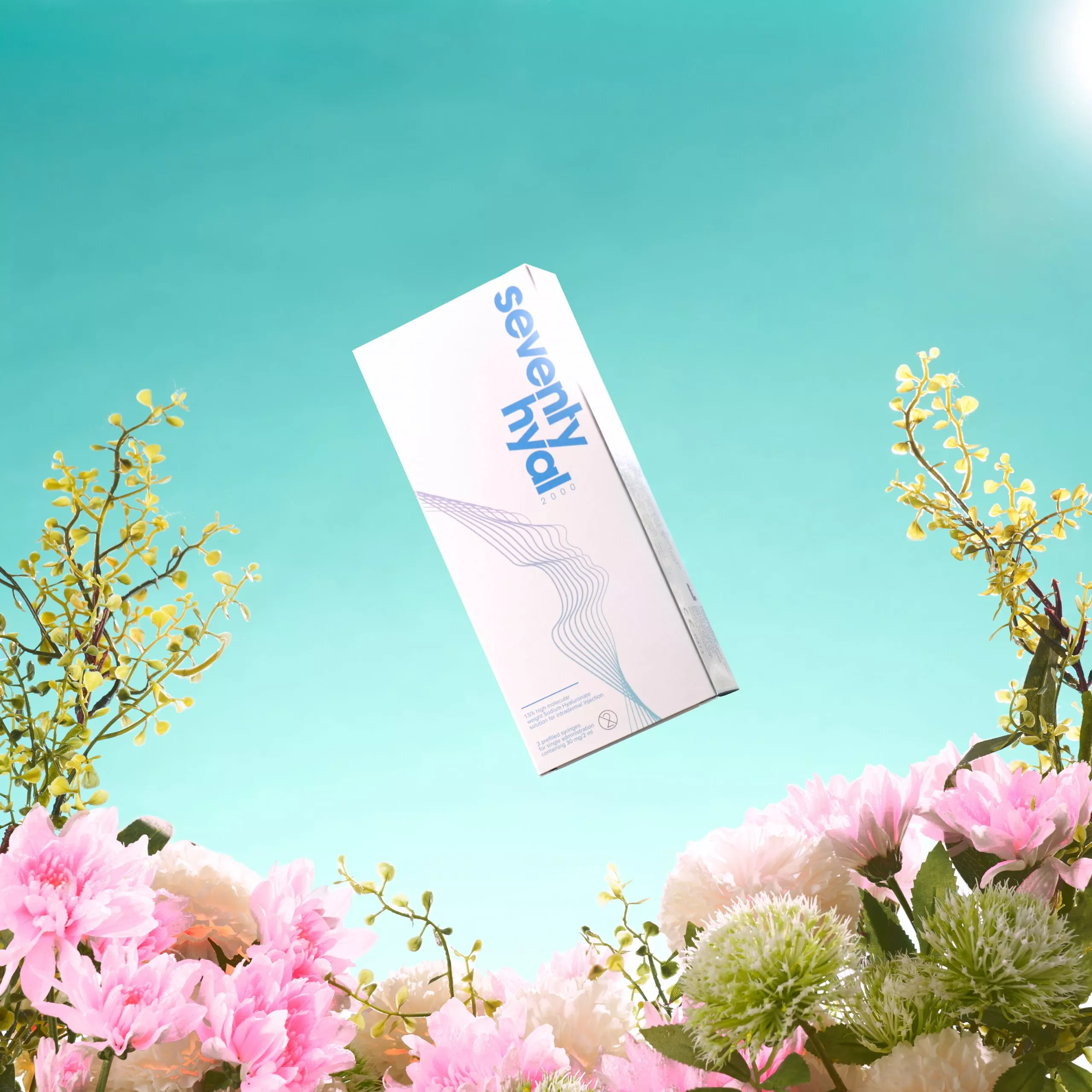 Grow Your Clinic & Grow With Us
Whether you want to partner with us, train with us, or become a Seventy Hyal Creator, we can help you grow your business, whilst you come along for the journey with us.
Be part of our Seventy story, turning the pages of each chapter; from selling over 30,000 boxes, to hitting 1.7 million hashtag views on TikTok, and beyond.
In the last six months, we have had a 141% Instagram follower growth, and we have a 15% average MOM growth, with no signs of stopping. We have 19 official Seventy Hyal 2000 content creators, and 47 Fox approved training partners, but we're only just getting started. Do you want to join our Seventy story, and grow with us?
What do These Titles Entail and How do you Sign Up?
Seventy Hyal Training Clinics
At Fox Group, we are committed to quality above all else. We want to ensure that all practitioners are confident in our products, so that their patients get the best results from their treatments. That's why we have the best training academies, so that you can give your patient the Seventy Hyal glow, with best practice injection protocols. Train to be a Seventy Hyal Practitioner, and elevate your clinic with the Next Generation Skin Booster.
Kirsten Horsfield, a Seventy Hyal Specialist, told us:
'I can use it in so many different ways and different areas of the face, and it's also a great solution for the hands, neck and décolleté.' The Next Generation Skin Booster can be used as a general complexion booster, or to provide targeted hydration to specific areas, as needed.
'Practitioners will predominantly be injecting Seventy Hyal into the face as a full-face treatment, using what we know as the BAP (Bio Aesthetic Point) technique, but it can also be used in more specific areas, such as under the eyes, the perioral area, high up on the cheekbones, and even in the lips for temporary plumping and hydration. Aside from this, the product can be used anywhere an improvement in skin quality is needed… neck, décolleté, hands and even knees and elbows!'
Find a Seventy Hyal Training Academy.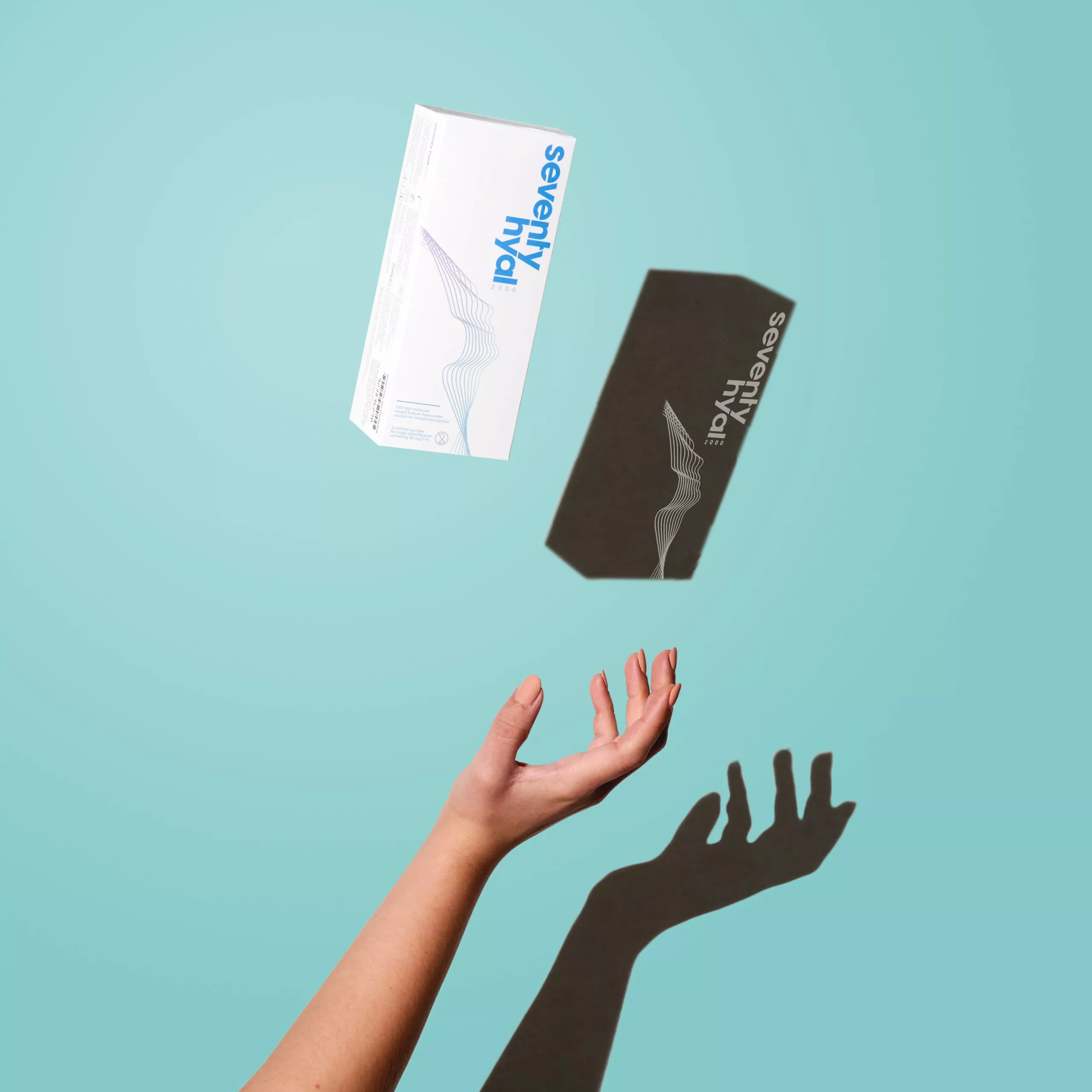 Become a Seventy Hyal Creator
Fancy being the face of Seventy Hyal 2000? Working alongside the Next Generation skin Booster brand, a Seventy Hyal Creator provides before and after pictures, product feedback and TikToks/reels to showcase the incredible benefits of the treatment, all whilst promoting your clinic. We will help you achieve your goals, whilst helping you make a name for yourself in the industry!
What are the benefits of becoming a Seventy Hyal Creator?
Monthly boxes of Seventy Hyal 2000
Exclusive gifting & PR perks
Seventy Hyal 2000 collaboration opportunities
Access to the full Seventy Hyal 2000 marketing pack
First access & insight into Fox Group products
Gain expert knowledge & advice from Fox Pharma experts
You can apply to be a Seventy Hyal Creator
here
.
Partner With Seventy Hyal 2000
If you want to become a Seventy Hyal trainer, you can elevate your clinic whilst supporting safe industry practises. Take your clinic to the next level and receive free marketing materials, exclusive discounts on Seventy Hyal products, along with other benefits, when you are an official Seventy Hyal Training Partner. Are you a trusted Aesthetic Trainer who wants to help other Aesthetic Practitioners give their clients the radiant complexion?
You can apply to be a Seventy Hyal Training Partner here.
Morning Dew: Grow Your Clinic With Seventy Hyal 2000
Give your client's skin the ultimate bounce factor as we 'spring' into the new season with a versatile injectable that ticks all the boxes. Suitable for use on the face, lips, neck and hands, Seventy Hyal allows your clients to awaken fresh faced and radiant. Grow with us as a Seventy Hyal trainer or creator for benefits you don't want to miss! Why not buy Seventy Hyal, and sign up to train as a Seventy Hyal Practitioner? Your clients are waiting for a dew drop glow…
Shop Seventy Hyal, partner with us, become a Seventy Hyal Creator, or find a Seventy Hyal Training Clinic. We're excited for you to be on this journey with us to grow your clinic!