Here at Fox Pharma, we pride ourselves on our broad range of high-quality dermal fillers that provide excellent results for both our customers and their clients alike. This week, we want to shine our spotlight on REVOLAX with Lidocaine vs REVOLAX without Lidocaine and share the benefits, differences and everything in-between for the Nation's favourite dermal filler. As the Nation's Favourite Dermal Filler, REVOLAX has been praised for its high-quality properties, advanced cross-linked technology and malleable consistency that rivals it's competitors on the market. With three products in the REVOLAX range, REVOLAX Fine, REVOLAX Deep and REVOLAX Sub-Q, there's something for every client's needs.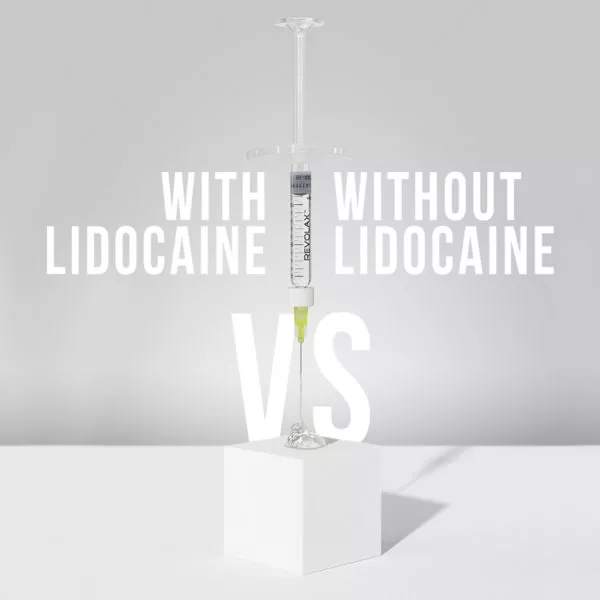 What's the difference?
REVOLAX without Lidocaine is exactly the same dermal filler as REVOLAX with Lidocaine. The only difference in the product is the omission of the numbing agent, Lidocaine.
Why do we stock REVOLAX with Lidocaine and REVOLAX without Lidocaine?
Although the products achieve the same results, our customers requested REVOLAX without Lidocaine for clients who had allergies to the numbing agent.
How can I reduce injecting pain?
By following a numbing cream and ice technique prior to injecting, this should take the discomfort level down to a very similar marker to the with Lidocaine product. It is recommended that numbing cream is left on sensitive areas for 20 minutes. Maximum effect takes between 40 –60 minutes however, with the use of ice, this is lowered to 20 minutes in sensitive areas and 10 elsewhere.
Due to COVID-19, REVOLAX with Lidocaine is awaiting CE approval however all customers will be notified when it is back in stock. REVOLAX without Lidocaine is fully CE approved and ready to order.
Which REVOLAX product will you work with? Head over to our social channels to share your results.