With an abundance of warmer days and sunshine, patients are searching for ways to enhance their appearance for summer holidays, events, and no-makeup days. Whether clients are seeking skin treatments to smooth texture or injectables to enhance their features, ongoing advancements in medical aesthetics mean that patients' goals are within closer reach. With more clinical treatments offering non-invasive routes, patients can get their summer aesthetics fix without compromising on any beach time. Here's our Fox Pharma round-up of summer's hottest aesthetic trends, to help your clinic stay prepped for the season of the year.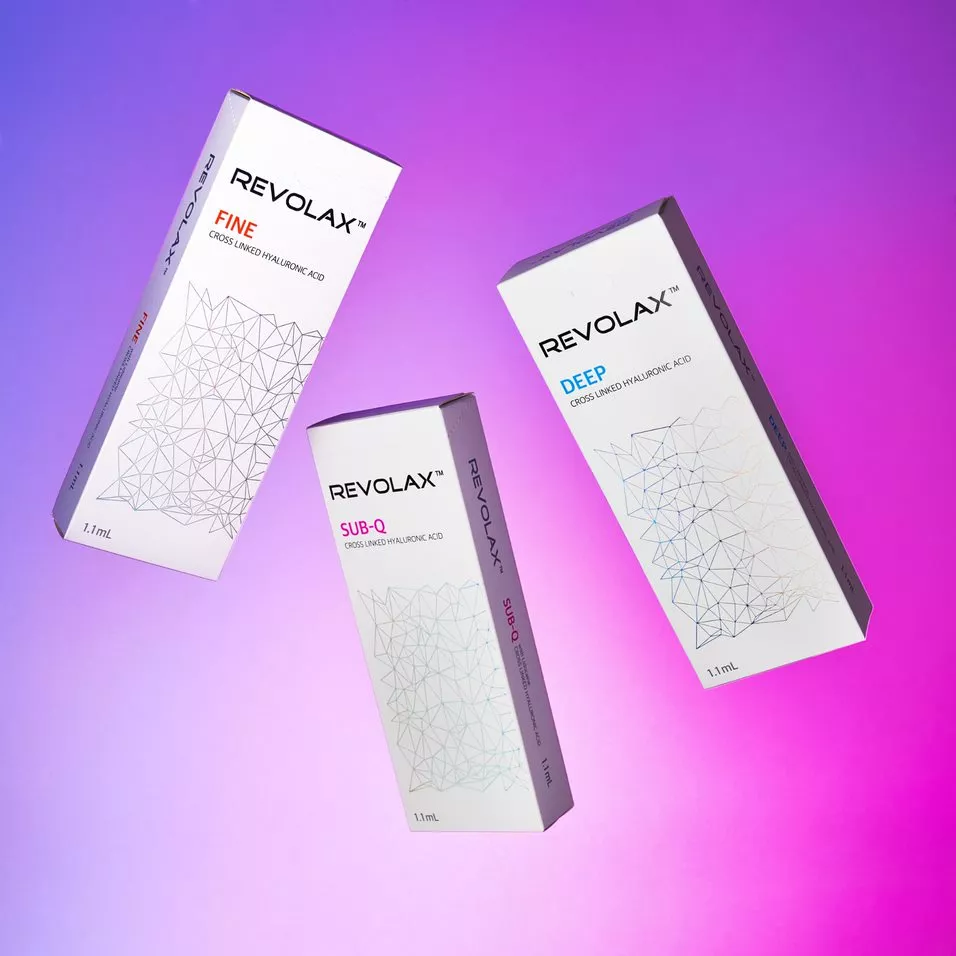 Dermal Fillers
Unlike other injectables and chemical peels, dermal fillers don't present any adverse reactions to direct sun exposure. With dermal filler treatments, patients don't need to worry about over-compensating on their after-care. This is because the injectables are not susceptible to sun sensitivity which makes dermal fillers the perfect summer-time treatment.
Dermal fillers are intended to help restore facial volume and reduce the appearance of fine lines and wrinkles. Smoothing depressions in the skin, dermal fillers also restore healthy-looking plumpness and are a popular alternative for facial augmentation. One treatment that patients are particularly fawning over this summer is tear trough filler – an efficacious treatment for bags, volume loss and dark circles under the eyes.
Tear trough filler is intended to help create a fresher and more youthful appearance for patients who want to embrace the no-makeup look during the summer season. By injecting dermal fillers into the under-eye area, the replacement of volume loss helps to improve the tired-looking appearance many of us face as we age, meaning a makeup-free summer without the need for concealer.
Formulated with Hyaluronic Acid (HA), dermal fillers provide instant results when injected to help refresh and add plumpness to a patient's appearance with minimal to no downtime. The Nation's Favourite Dermal Filler, REVOLAX, is the perfect go-to for clients' summer 'glow-ups'. With three expert dermal fillers in the range, REVOLAX enhances in the most natural-looking way, boasting a low percentage of product migration.
This means that once injected, the product is more likely to stay close to the injection site. As REVOLAX is highly crosslinked, the skin takes longer to break down the Hyaluronic Acid (HA) meaning REVOLAX dermal fillers are more long-lasting than their rival competitors. Patients can rest assured that their filler treatments will last throughout the season.For more on the REVOLAX range, see our blog
here
or shop directly from the UK rightsholders at Fox Pharma.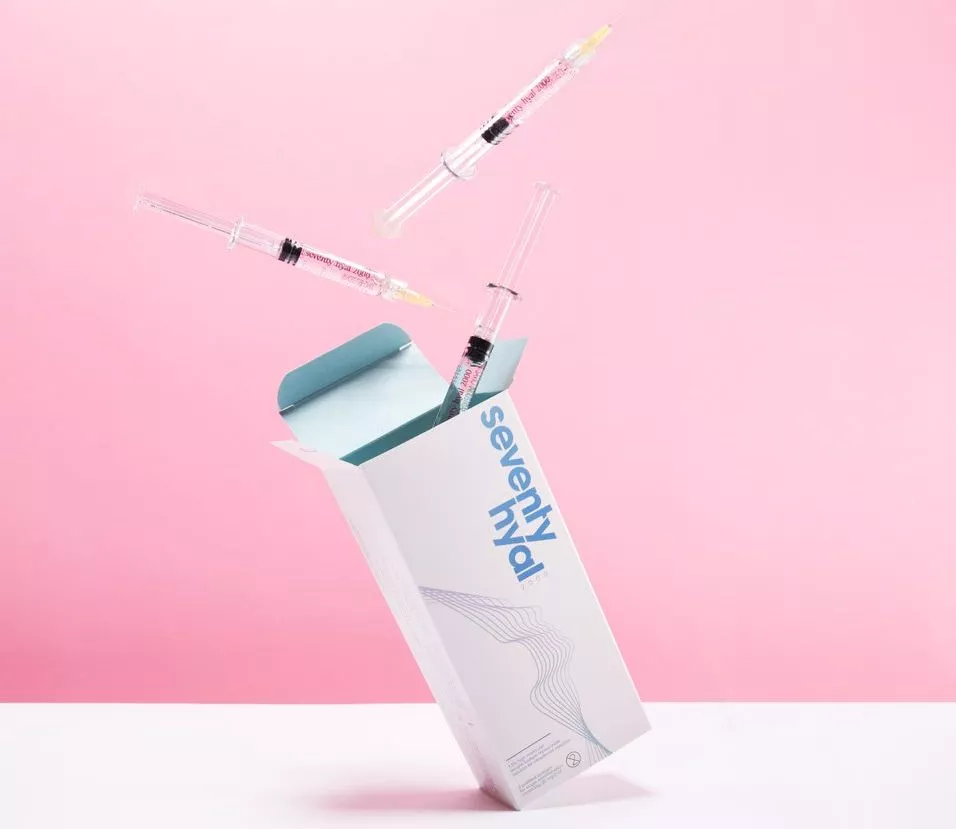 Skin Boosters
During the hot summer months, patients often opt for minimal makeup, seeking to embrace the natural look. Skin boosters are intended to transform dull and dehydrated skin into a dewy and more hydrated visage in time for the onset of summer. Unlike traditional topical skincare, skin boosters are injected into the skin superficially to add a tissue-deep surge of moisture to impart a glow-from-within.
One skin booster set to become a skincare staple this summer is none other than Next Generation Skin Booster, Seventy Hyal 2000. Formulated with a high molecular weight of Hyaluronic Acid (HA), Seventy provides a rehydrating and rejuvenating solution for fine lines and skin laxity.
The injectable skincare agent also aids in the bio-stimulation of new collagen and elastin for a visibly brighter complexion and a renewed glow. Helping to hydrate skin exposed to the elements, Seventy Hyal 2000 makes for the perfect summer tweakment.
Ideal for no-makeup days and top of our aesthetic trends list, Seventy Hyal 2000 helps to revitalise skin, offering a long-lasting glow for the holiday season.Shop
Seventy Hyal 2000
from Fox, the European rightsholders for The Next Generation Skin Booster.
Anti-Wrinkle Injections
Anti-wrinkle injections, also known as toxins, are the ultimate quick fix for smoothing the appearance of fine lines and wrinkles to maintain a youthful and fresh appearance. Anti-wrinkle injections are an effective non-invasive treatment boasting no downtime which makes it another efficient injectable for those looking to flaunt a makeup-free visage. Upon injection, anti-wrinkle injections work by temporarily paralysing the facial muscles which reduce the appearance of deep lines and wrinkles – made possible by blocking the action of acetylcholine. Anti-wrinkle injections as a whole work to improve skin laxity, sagging, and loss of elasticity. Additionally, this skin tightening treatment encourages the loosened skin to bounce back and is excellent for addressing areas that tend to show signs of ageing early such as the jowls, neck and décolleté.
In addition to reducing and preventing lines and wrinkles, toxins can also be used for those suffering from Hyperhidrosis (excessive sweating) – a prevalent issue in the warmer months. Hyperhidrosis is when the sympathetic nervous system is running at an abnormally high level, causing excess sweating in specific parts of the body and often at inappropriate times. It isn't a temporary condition, with some people suffering for years with constant sweating, be the sweat hot or cold. Anti-Wrinkle Injections can be used to treat hyperhidrosis in any part of the body but are mostly done in the armpits. It involves injections of small amounts of protein into the skin, which blocks the nerve supplying the glands, thus, preventing the glands from producing any sweat.
Would you jump on these summer aesthetic trends?Shop Fox Pharma's range of anti-wrinkle injections here.
Whether your jet-setting clients are looking to sculpt and enhance their features with dermal fillers, rejuvenate their complexion with skin boosters or to prevent fine lines and excess sweating, Fox Pharma stocks everything your clinic needs to meet the aesthetic trends of summer.