Whether you keep abreast of the aesthetics industry or not, you don't have to be heavily involved in the sector to be familiar with hero ingredient Hyaluronic Acid (HA). In fact, Hyaluronic Acid (HA) is a prominent ingredient amongst various products outside the aesthetics industry and is most frequently known for being a holy-grail asset in skin care. Skin gurus and dermatologists alike praise the element for its skin-enhancing abilities and benefits but, how does it work beyond the initial layer of the skin is the question amongst practitioners and patients. Unlike topical creams and serums that frequent the skincare industry, the aesthetics industry instead focusses on Hyaluronic Acid (HA) products that sit deeper than the skin including dermal fillers and more notably – skin boosters.
But what is the role of Hyaluronic Acid (HA) in skin boosters?
First and foremost, it's important to understand the aim of a skin booster before we delve into its primary ingredient – Hyaluronic Acid (HA).
Skin boosters such as Seventy Hyal 2000, Profhilo, Jalupro and Sunekos for example are a range of injectable treatments that are designed to deliver deep-skin hydration beyond the initial surface of the skin. Unlike dermal fillers, skin boosters don't aim to add volume and augmentation – instead, skin boosters work to improve skin quality and to promote a radiant and rejuvenated appearance. Essentially, skin boosters are an injectable skincare treatment formulated to aid in the revitalisation and rejuvenation of the skin. Skin boosters bring an innovative and fresh approach to generic skincare and work to penetrate the dermis deeper than the standard moisturiser for a fulfilling surge of skin-enriching benefits. Furthermore, these skin treatments help deliver an intense flood of moisture to the skin tissue – aiding in the overall hydration and replenishment of the skin for a glowing result.
With aims to hydrate and add moisture, it's unsurprising that most skin boosters feature Hyaluronic Acid (HA) as their hero ingredient; Hyaluronic Acid is one of the most powerful hydrating ingredients and is naturally produced by the body in copious amounts. It is present in the body wherever moisture is stored and it is the basic substance of the skin which consists of up to 55% sodium hyaluronate. Interestingly, Hyaluronic Acid (HA) molecules can attract up to 1,000 time their own weight in water which is why the element is so effective in hydrating the skin and providing moisture. By increasing the water content in the skin, Hyaluronic Acid (HA) can help to plump and rejuvenate the skin to reduce the appearance of fine lines and wrinkles – making it the perfect addition for any youth-enhancing injectable. In addition to hydrating the skin, Hyaluronic Acid also helps to maintain the suppleness and elasticity of the skin whilst aiding in soft tissue growth – promoting the body to stimulate the production of collagen and elastin. After the age of 30, we lose approximately 1% of our Hyaluronic Acid (HA) stores per year. Additionally, older, and more mature skin generally produces Hyaluronic Acid (HA) which can often lead to crepey-textured skin, visible lines, and volume loss. A depletion of Hyaluronic Acid (HA) is one of the biggest associations of skin ageing with environmental factors such as UV ray exposure accelerating the reduction process and consequently, patients are on the search for a solution to rewinding the clocks with skin boosters fitting the latter. Moreover, to be considered as a cosmetic treatment, HA must be chemically modified to prevent decomposition. This process transforms Hyaluronic Acid (HA) from a liquid into a gel by crosslinking Hyaluronic Acid (HA) polymer chains to one another and allows the molecules to fill wrinkles and maintain shape for more longevity.
Skin boosters are the perfect alternative to traditional skin creams as they work to penetrate the skin on a deeper level. These injectables are transdermally delivered into the skin dermis layer where moistruising and hydration enhancements are delivered deep into the skin tissue. The Hyaluronic Acid (HA) formulation within skin boosters is pivotal to help revitalise and restore lacklustre skin; with the help of Hyaluronic Acid (HA), skin boosters work to treat the natural and physiological depletion of the element by surcharging the skin tissues with moisture.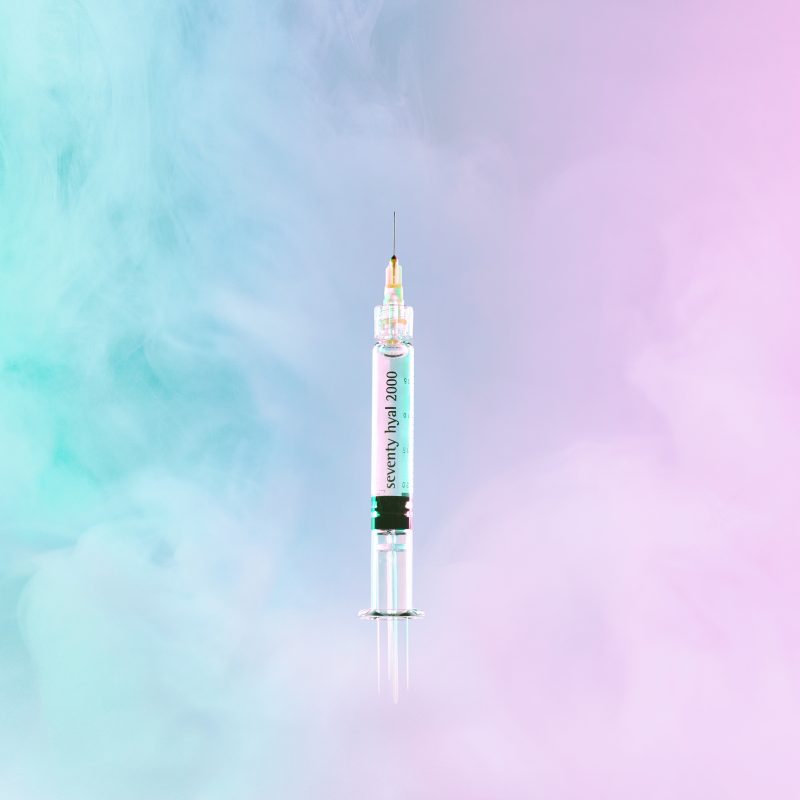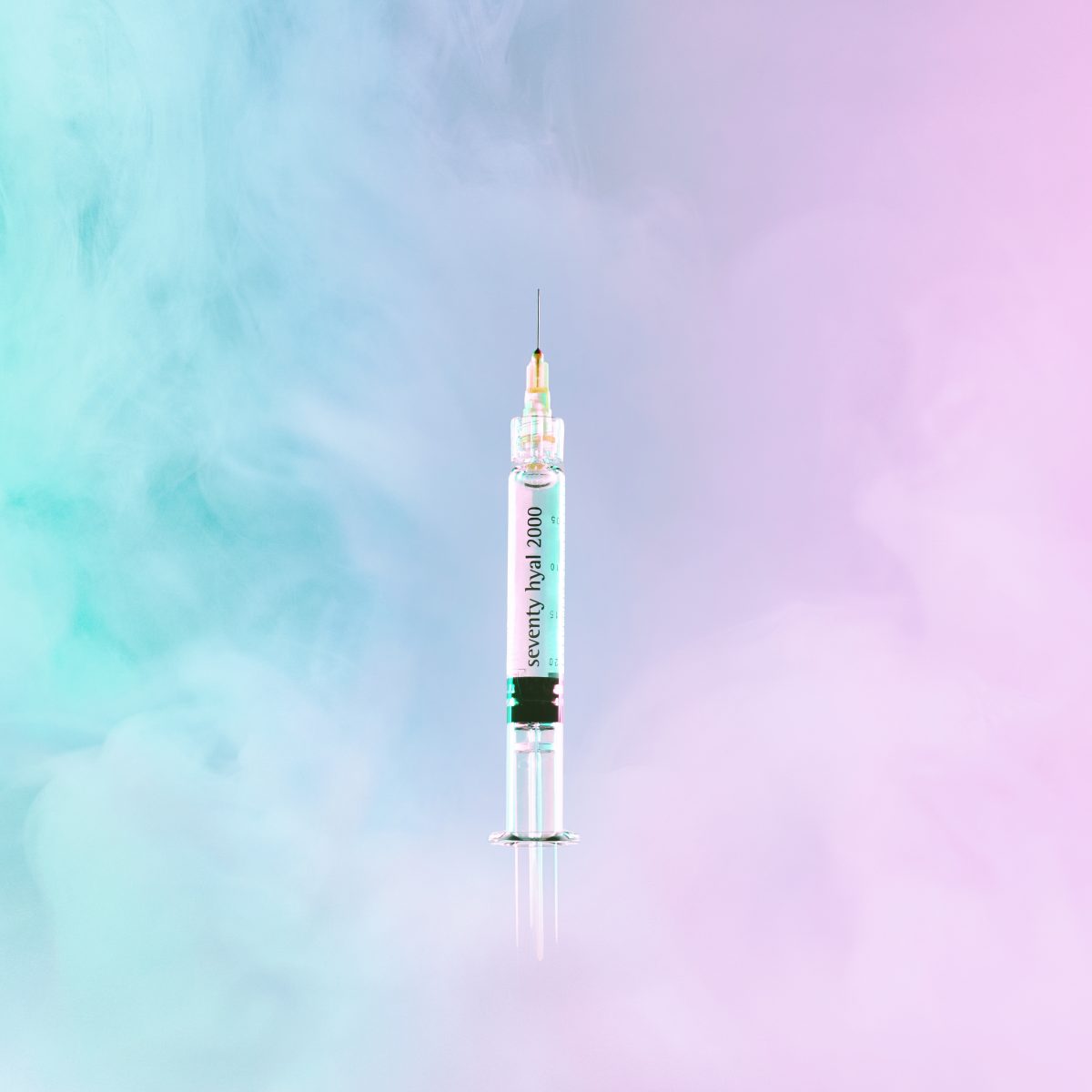 Essentially, Hyaluronic Acid (HA) is the principal driver within skin boosters to help them achieve their goal of creating skin untouched by time and one skin booster that boasts a high molecular weight of Hyaluronic Acid is Seventy Hyal 2000. To find out more about this Next Generation Skin Booster, see our blog here or alternatively – shop exclusively at Fox Pharma here.