Here at Fox, our product results speak for themselves. Our highly cross-linked dermal filler range features three products to suit a diverse range of dermal filler treatments, working to enhance, sculpt and define. Here are some of the latest REVOLAX transformations for your inspiration board.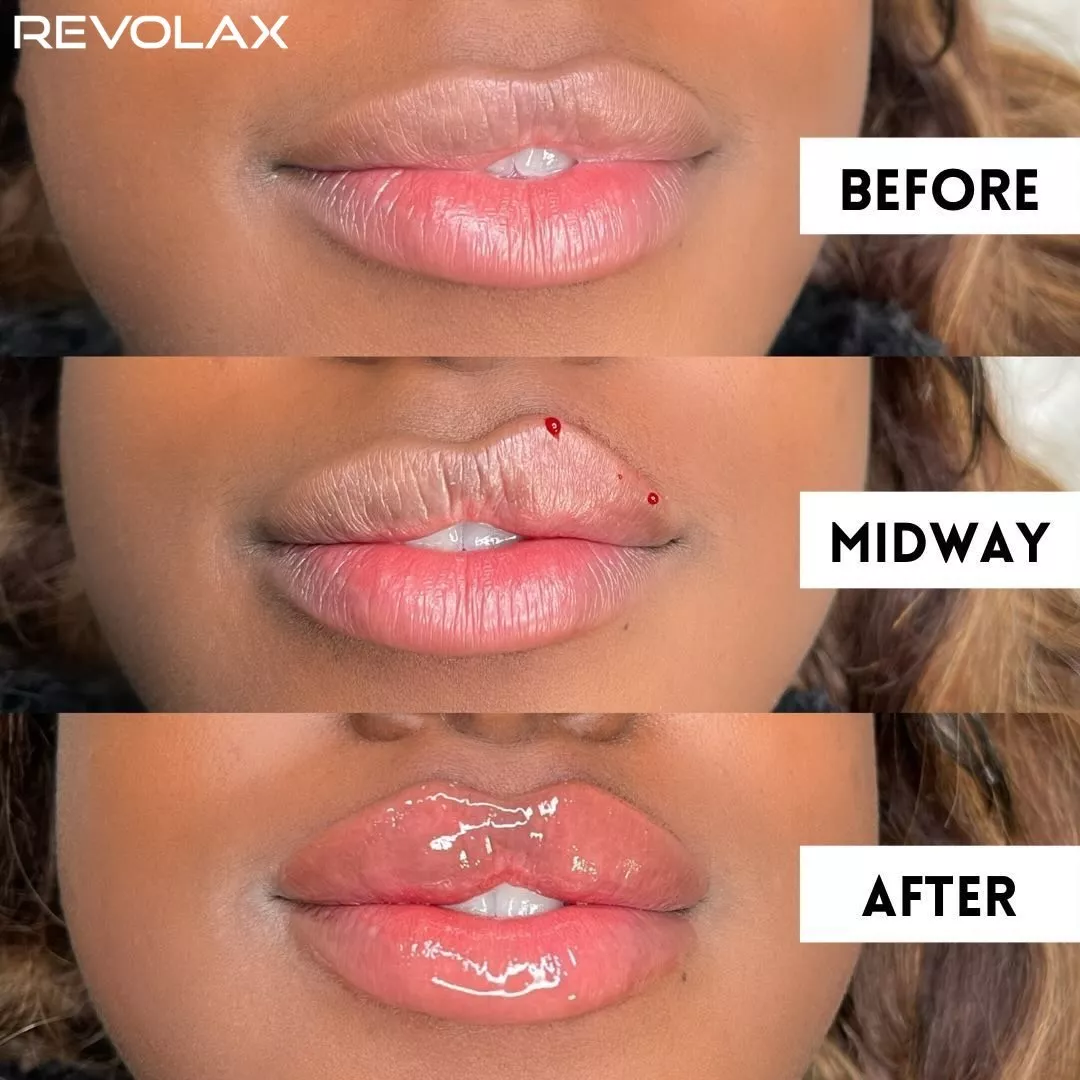 @purehealth_aesthetics created this beautiful 1ml transformation using REVOLAX Fine, working to enhance the symmetry and lift of the upper lip. The overall end result is well-balanced and defined at the border and Cupid's bow. Fine is the thinnest filler in the range, lasting between 9-12 months. Shop on Fox Pharma.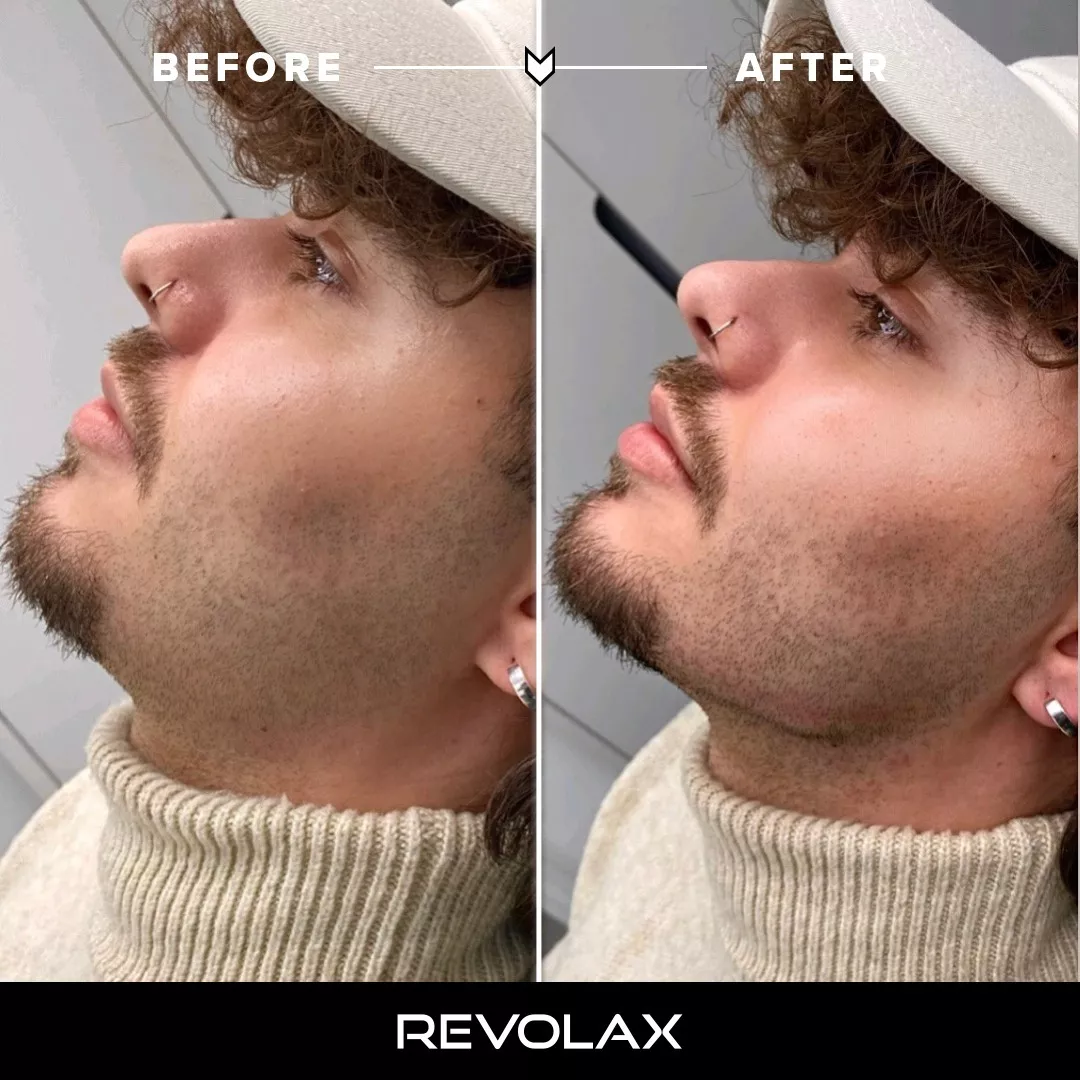 This transformation is the work of brand key opinion leader and acclaimed Harley Street Aesthetics Doctor @dr.motox. Masculinisation dermal filler treatments focus on squaring off the jawline to create a more angular appearance and improved definition. For jawline filler, we would recommend REVOLAX Sub-Q, due to its thicker and longer-lasting formula. Shop now on Fox Pharma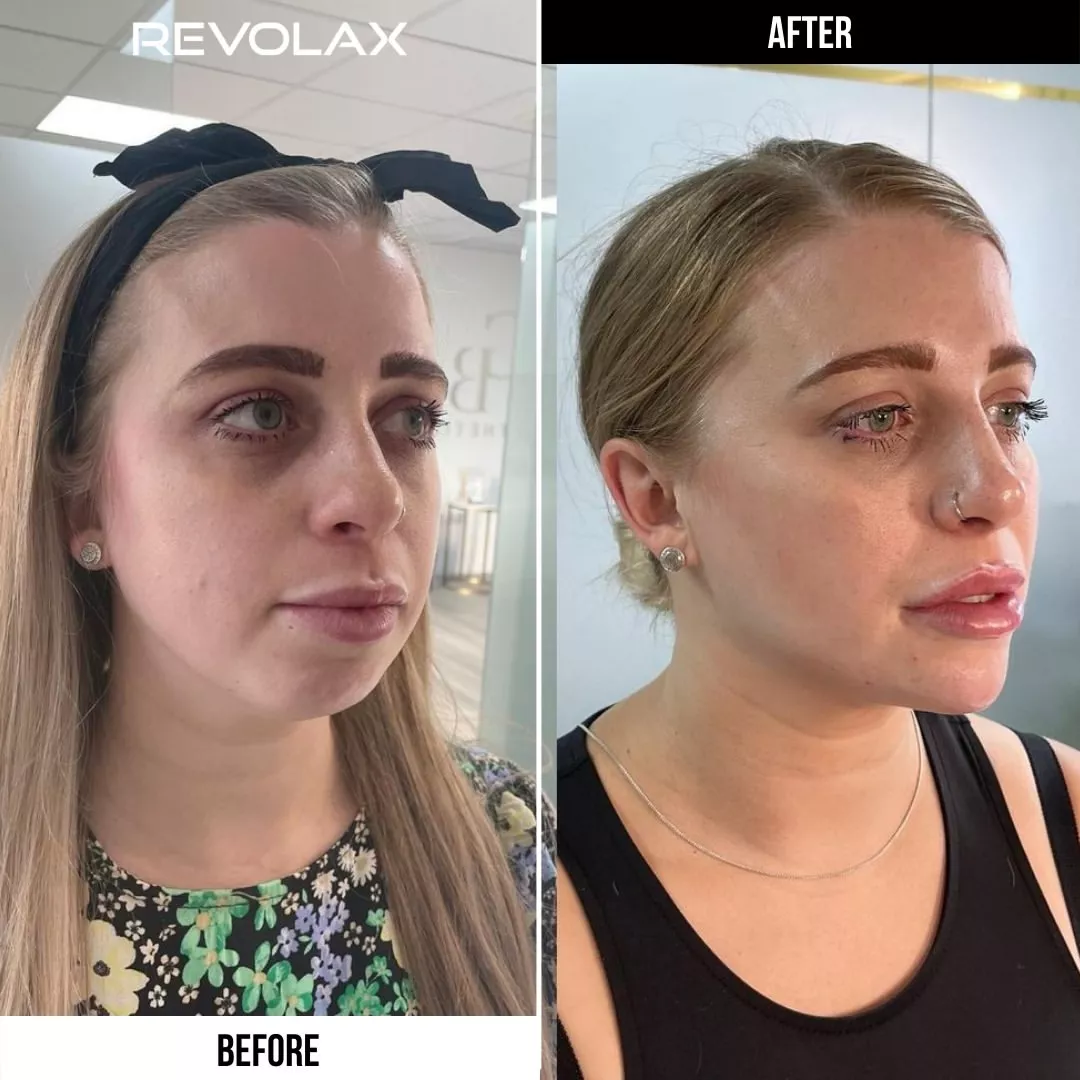 This profile balancing transformation was created by @gracebyngaesthetics by adding structure and definition to the lower face and volumising the lips. Profile balancing treatments are ideal for clients who are looking for overall harmonisation and balancing of the features. For profile balancing, we would recommend REVOLAX Deep or REVOLAX Sub-Q, available to shop on Fox Pharma.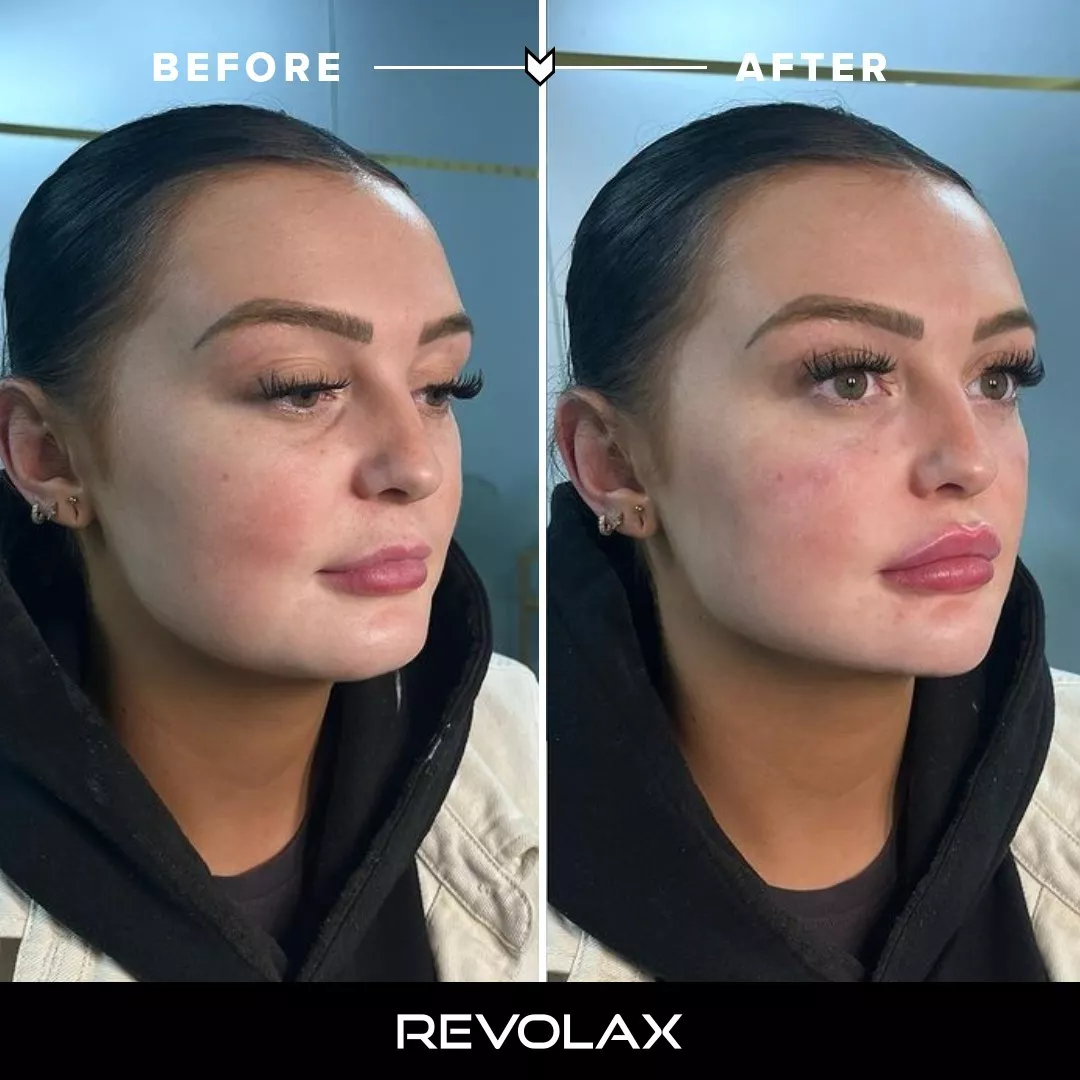 Aesthetic practitioner @gracebyngaesthetics created this profile balancing transformation using REVOLAX by enhancing the jawline. Adding definition to the jawline helps to strengthen the lower-face, improving the overall harmony of the features. This treatment is ideal for clients who are looking for an overall enhancement, as opposed to focusing on a single treatment area.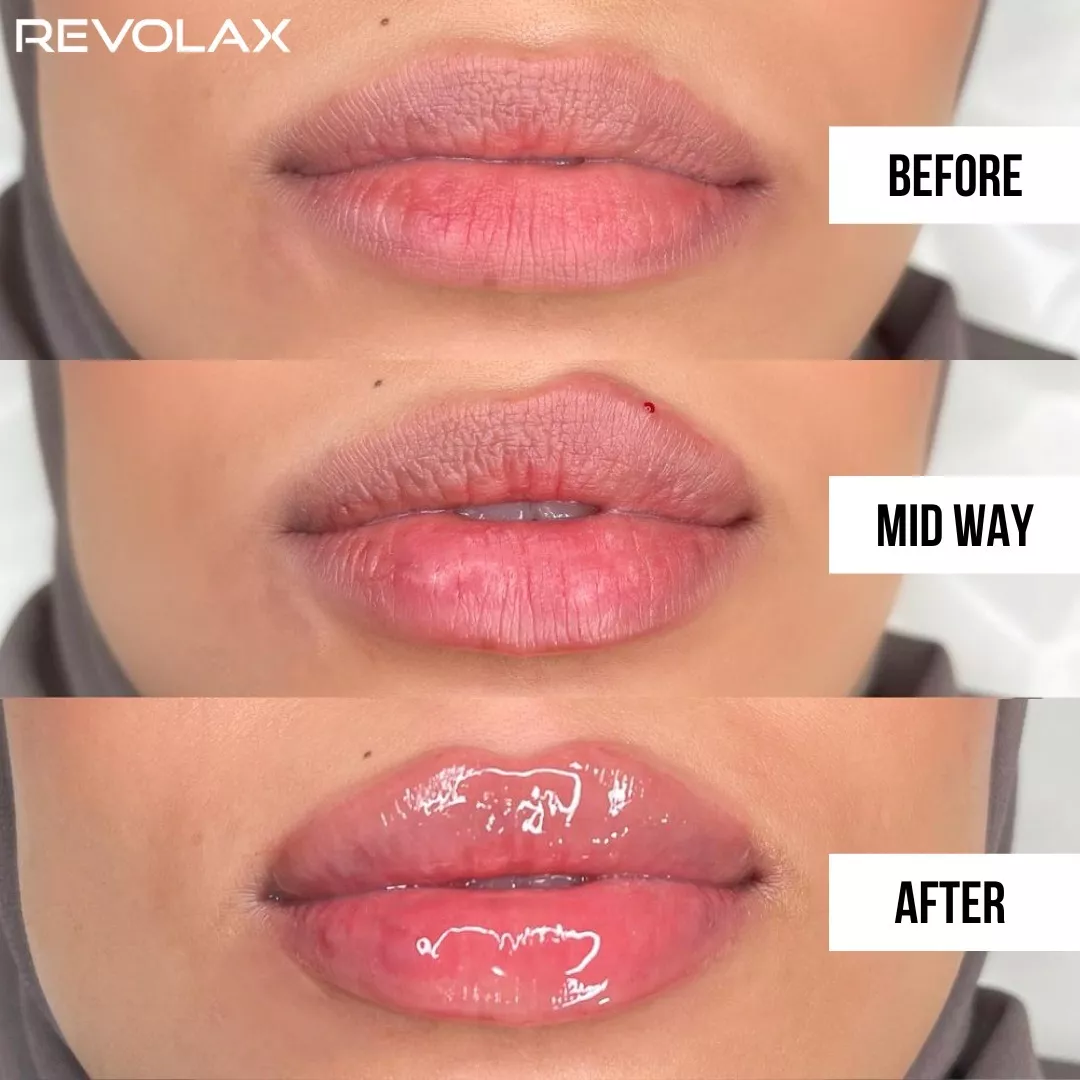 @purehealth_aesthetics created this 1ml REVOLAX transformation, plumping and defining the client's lips whilst maintaining symmetry. REVOLAX's highly cross-linked structure enables greater product accuracy, offering long-lasting results with little to no migration. For lip enhancement, we would recommend recommend REVOLAX Fine or REVOLAX Deep.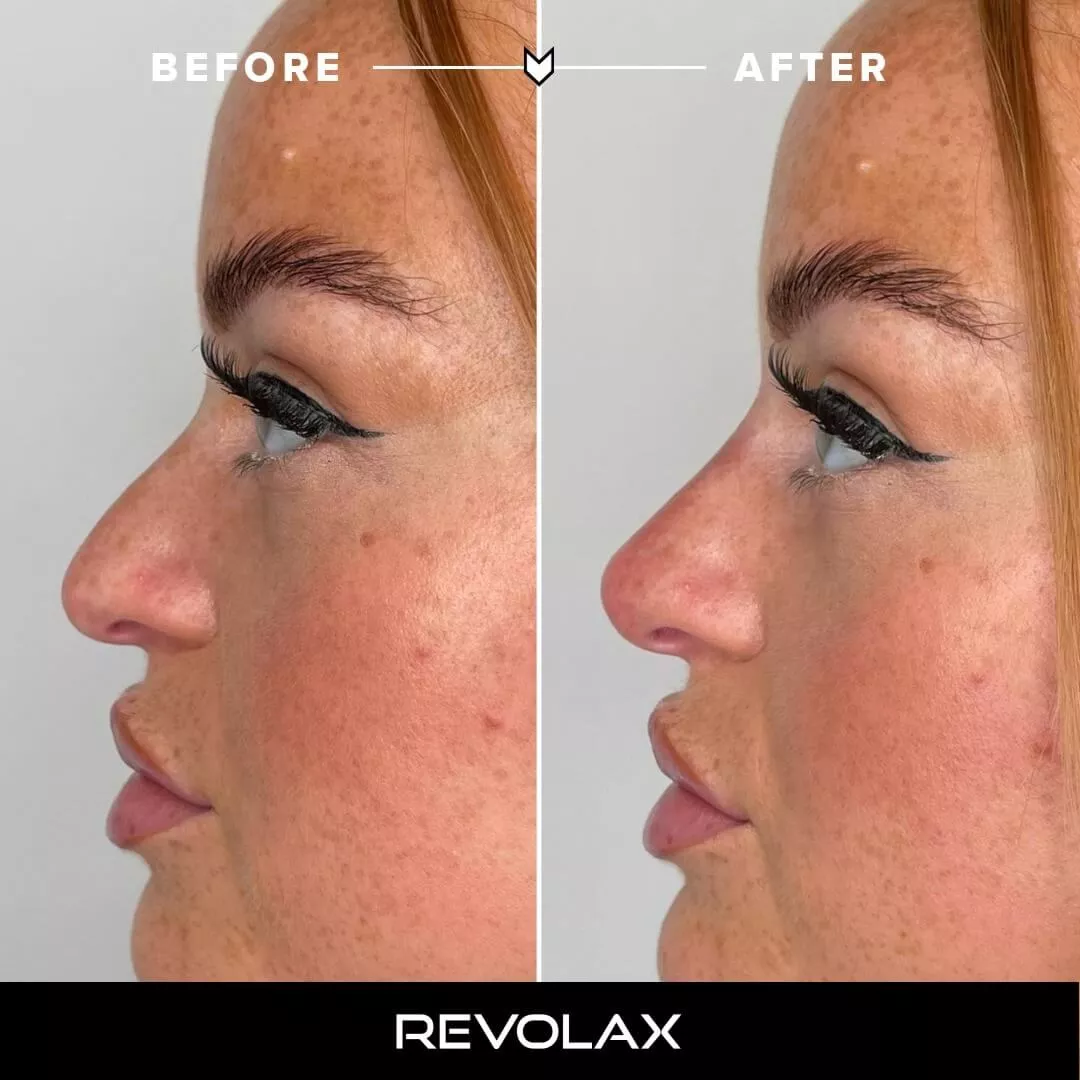 This non-surgical rhinoplasty was created by @houzofaesthetics, using REVOLAX. The practitioner created a 'ski-slope' curvature, gently smoothing the appearance of the dorsal hump whilst lifting the tip of the nose for a doll-like effect and a more balanced side profile. For non-surgical rhinoplasty, we would recommend injecting REVOLAX Sub-Q or REVOLAX Deep, to create structure and a long-lasting enhancement.
To learn more about REVOLAX, discover our dermal filler blogs or visit the REVOLAX site. For more before and after images, connect with @REVOLAX_UK.