As summer rolls over and we wave goodbye to the florals of spring, the season of sun is arguably the busiest time of year for clinics and practitioners alike. With holidays and annual summer parties on the horizon, preparations are way beyond passports and plane tickets and clients are making it their priority to book in for the next best 'tweakments'. As clients move away from the surgical approach to tweaking their appearances, non-surgical and non-invasive tweakments are steadily on the rise for a quicker yet effective solution for an array of appearance objectives. Plus, with clinic schedules filling up quickly and clients' purses emptying seemingly as fast, there are some essential summer staples your clinic needs to get summer ready for the busiest season of the year.
The focus for the season is subtle tweakments to help get patients holiday ready without the bother of a lengthy recovery period. Plus, everyone's focus for summer is dreamy skin without the need for a filter and skin boosters are the perfect alternative to a strenuous seven-step skin routine. Adding skin boosters to your clinic's roster this summer is the perfect step to maximising your aesthetics portfolio; skin boosters take away the inconvenience of wearing makeup in the heat as they promote glowing skin from the inside out.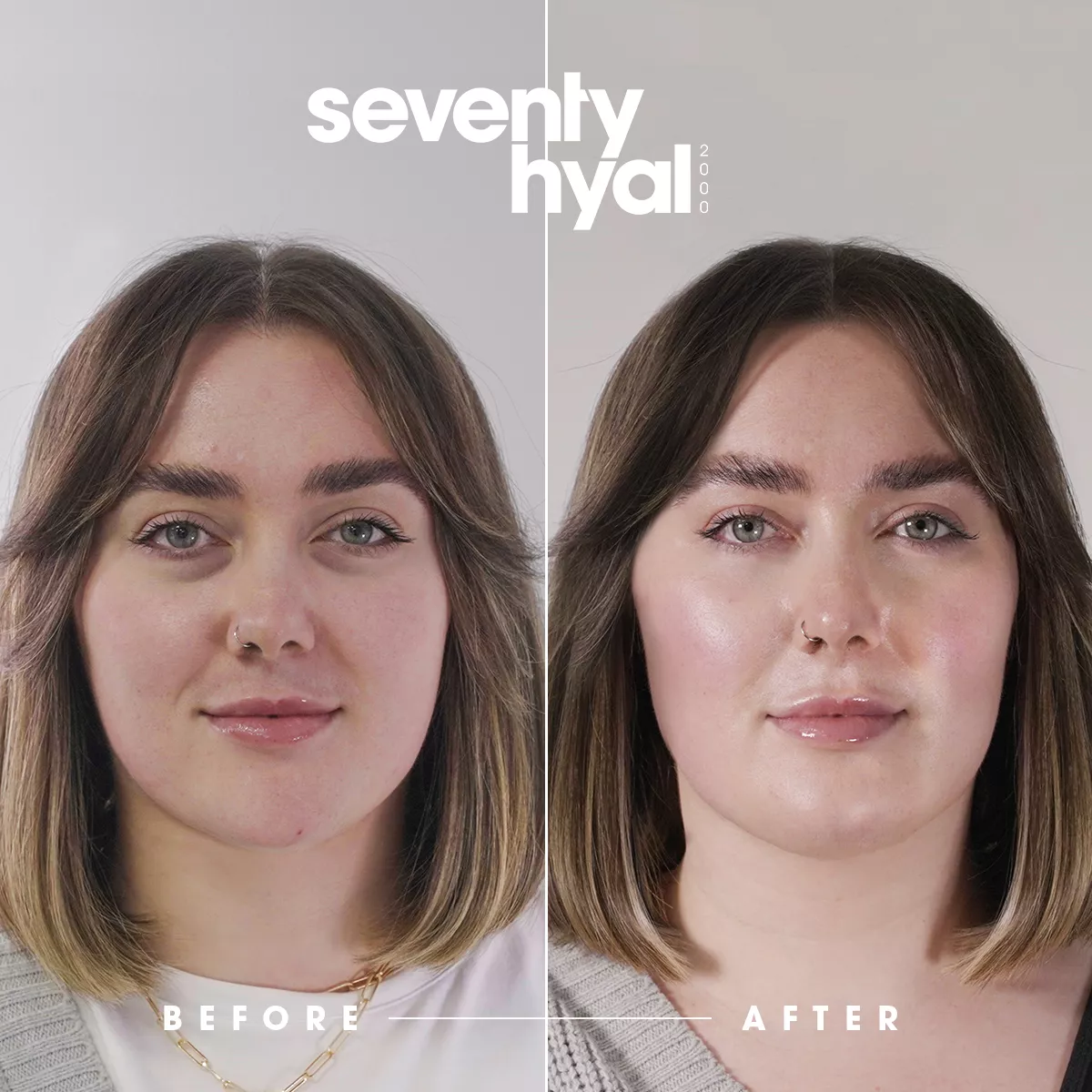 One skin booster staple your clinic needs this summer is none other than the Next Generation Skin Booster, Seventy Hyal 2000 – an injectable skincare treatment formulated to aid in the revitalisation and rejuvenation of the skin for gorgeous, glowing results.  Set to become everyone's unassuming skin staple, Seventy Hyal 2000 is a hydrating skin booster formulated with a high molecular weight of Hyaluronic Acid (>2000 kDa).

This skin reviving treatment has been dubbed by both patients and practitioners as the next best thing in injectable skincare with industry leaders even stating "Seventy Hyal 2000 is an exciting product that has the potential to become a mainstay within the aesthetics sector". Seventy Hyal 2000 is a perfect summer treatment as the injectable works to satisfy parched and lax skin by surcharging an intense and concentrated moisture boost deep into the skins tissue.

Moreover, Seventy provides a rehydrating and rejuvenating solution for fine lines and skin lacking plumpness whilst also aiding in the bio-stimulation of new collagen and elastin stores for a visibly brighter profile.  

Initially, two to three treatments of Seventy Hyal 2000 four weeks apart will be required to achieve the desired result. In some cases, and depending on initial skin quality, a fourth treatment may be necessary. Treatments will then need to be topped up every 6-12 months, determined by skin quality.   The longevity of results with Seventy Hyal 2000 can vary between individuals however, results are expected to show almost immediately with full results showing two weeks post-treatment.  Working to hydrate thirstful skin, Seventy Hyal 2000 makes for the perfect summer tweakment; glowing skin, is always in.   Shop Seventy Hyal 2000 here.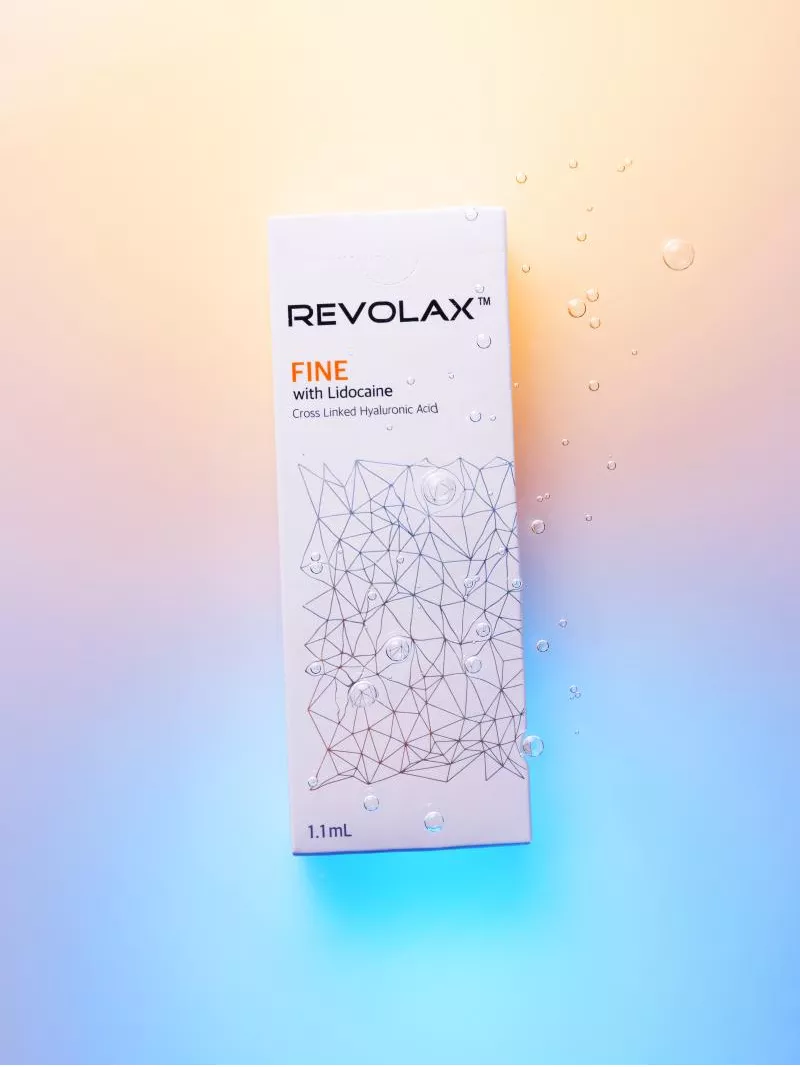 Skin texture isn't only the concern this summer with clients opting for dermal filler treatments for a quick pick-me-up and an easy tweakment option before hitting the beach. Dermal fillers work to restore volume, fill wrinkles and lines and to enhance facial features with almost instant results and no downtime.

With dermal fillers being a popular option year-round, they're perfect for the summer months to help restore and refresh; unlike other treatments available, with dermal filler treatments you are still able to enjoy the sun immediately after injection.

During the summer months, treatments that work to improve the appearance of fine lines and folds are up there at the top of the register and REVOLAX Fine is the perfect dermal filler choice for this. REVOLAX Fine is the most lightweight dermal filler within the REVOLAX range and has been complexly developed for the treatment of superficial lines including the crow's feet, glabellar lines, and neck wrinkles.

This is specifically accommodating for the summer months as crow's feet often occur due immoderate amounts of UV exposure. For example, spending too much time in the sun, something inevitable in summer, can result in a loss of collagen and elasticity in the face.

Crow's feet are then formed as the skin begins to loosen over time along with glabellar and neck lines. This is because the ultraviolet rays from the sun penetrate the skin where they damage the elastic fibres that keep that skin firm and plump. However, REVOLAX Fine works to restore the lost volume and the appearance of superficial lines – quickly absorbing into the skin to create a very natural and healthy look to the injected area and improving overall appearance. Moreover, even though REVOLAX Fine is the thinnest dermal filler in the range, results can last between 9-12 months with outstanding results.  

Look fresh for summer, fresh off the needle.  

Shop REVOLAX Fine here.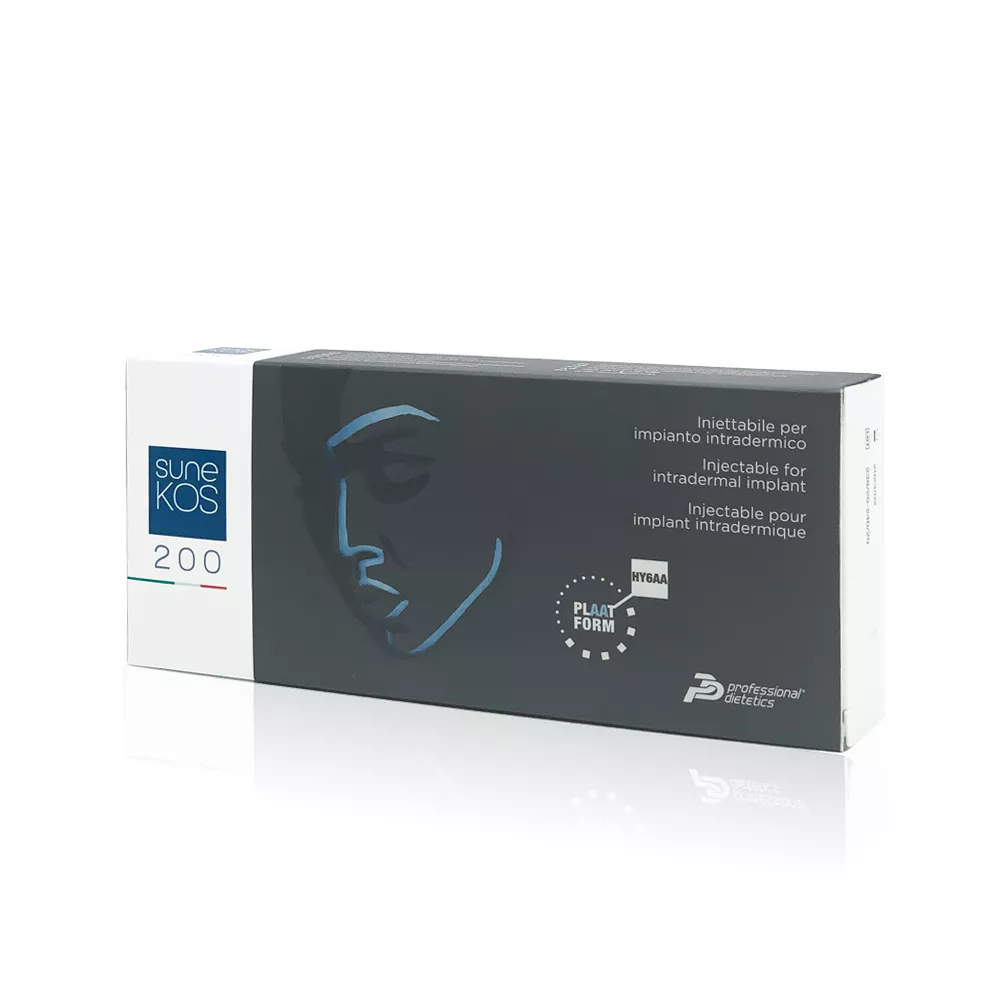 Another tweakment raising its ranks in the skin booster sector is Sunekos. A patented formula of Hyaluronic Acid (HA) and a specific mix of amino acids used to treat and prevent skin ageing including reducing expression lines and smoothing wrinkles. Sunekos makes for the perfect summer-time treatment due the skin boosters' ability to treat skin ageing; ultraviolet rays from the sun can damage to your skin and cause up to 90% of skin ageing – prematurely ageing the skin.  

Moreover, Sunekos is a natural product that stimulates the synthesis of collagen and elastin, restoring elasticity and volume to the skin – particularly effective in the periocular area, to reduce dark circles and bags, and on the forehead area to smooth wrinkles. Essentially, Sunekos is the perfect add on to your treatments to improve the quality of your skin, moreover, you can combine it with antioxidant booster Sunekos 1200 for best results to heal damaged skin after a week in the sun. 

Shop Sunekos 200 here.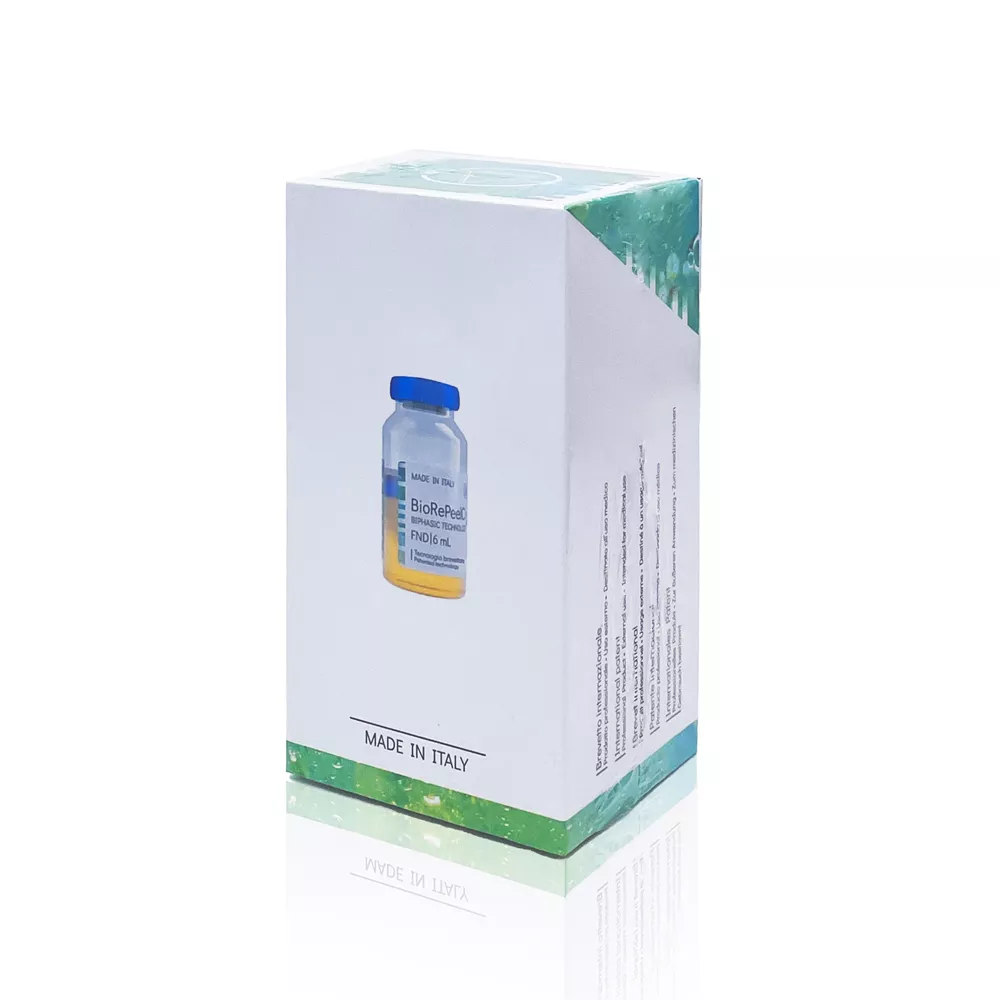 Moreover, with summer-ready skin in mind, chemical peels work remarkably to achieve a resurfaced and rejuvenated appearance. Formulated and developed with tailored ingredients to deeply exfoliate the skin and to stimulate new cell growth, chemical peels have one objective – to transform dull and lacklustre skin, perfect for that summer glow. 

Medical-grade chemical peels are also controlled chemical burns; by triggering a controlled injury such as a minor chemical burn, this helps to prompt the skin for new cell growth for a revitalised appearance. Essentially, chemical peels work to induce a controlled injury to the surface of the skin to remove the top layer, or layers, of the dermis to help promote a smoother and softer appearance whilst producing more collagen.

The production of collagen is also equally as beneficial because collagen is responsible for keeping our skin from sagging whilst giving us a plump and youthful look – something we're all in dire need of this summer!  There are different strengths of chemical peel available, each developed to achieve various skin objectives and results. These specialised chemical peels each work to penetrate through to a different skin depth which is what separates them from each other. The terms 'superficial', 'medium', and 'deep' and the most common ways of describing the different types. 

Here at Fox, one type of chemical peel available is the BioRePeel C13 FN – an innovative peel that uses biphasic technology to create a bio-stimulating, revitalising, and peeling effect on the face. This peel particularly works to a superficial depth and penetrates deep into the skin, exfoliating dead skin cells and revitalising the regenerative capacity of tissues. Furthermore, BioRePeel stimulates skin replication and the biosynthetic process, countering the effects of aging, oxidative damage from UV radiation and pollution, and acne scarring – perfect before, or after a holiday in the sun! 

Shop BioRePeel C13 FN here.  
If there's anything your clinic needs this summer, it's the Stayve BB Glow Starter Kit. The BG Glow treatment by Stayve is a 100% natural semi-permanent foundation tint for the skin that works to even out imperfections, discolouration, and pigmentation to leave the skin glowing a soft – perfect for a pre-show glow before an event or summer holiday! Furthermore, BB Glow is a micro-needling mesotherapy treatment formulated with a unique serum and enriched with natural plant extracts, stem cells, and niacinamide, with the addition of foundation.
The ampoules supply extremely effective skincare results while also supplying a glowing foundation effect without the need to wear makeup, providing Immediate and long-lasting coverage whilst minimising pores and dark circles.
Shop Stayve here.
To summarise, the summer months may be the most successful for your clinic if you work towards offering innovative tweakments to your patients. Here at Fox our customers can be assured that they are offering their clients rigorously tested and CE marked quality brands and can also pass on their savings from our competitive prices to their customers.
For more at Fox, explore our site here.