Skin boosters herald a new frontier in aesthetic medicine and offer a shortcut to a luminous-looking complexion. With the injectable skincare sector taking the lead in an ever-expanding aesthetics market, skin boosters are quickly becoming a clinic favourite. So, what are skin boosters? In this guide, we explore the different properties of two popular skin boosters to see if these injectables deserve the limelight.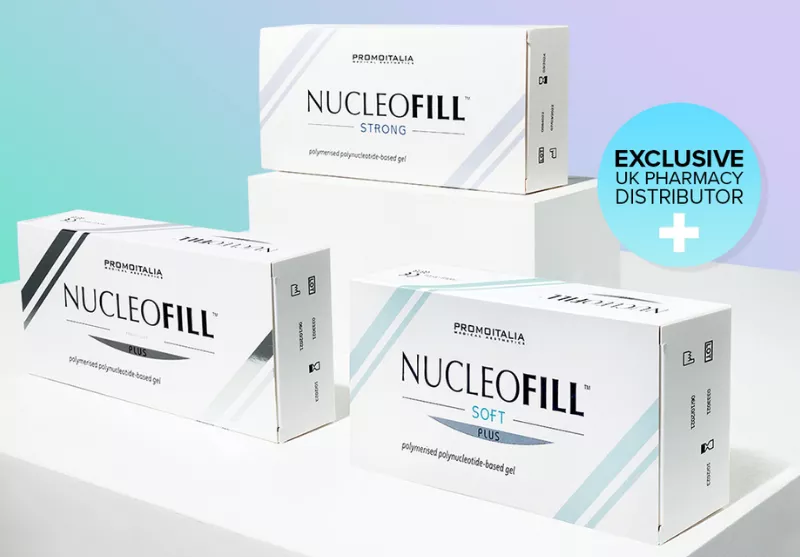 What are skin boosters?
Skin boosters
 are a type of cosmetic injectable treatment that can help to improve the hydration and overall quality of the skin. They typically consist of hyaluronic acid (HA), which is a naturally occurring substance in the body that helps to retain moisture in the skin. When injected into the skin, skin boosters can help to improve the texture, tone, and overall appearance of the skin, as well as reduce fine lines and wrinkles.
Skin boosters are typically administered via a series of injections over a period of several weeks, and the results can last for several months.
Why are skin boosters so popular and are they an effective solution for skin lacking in luminosity?
Skin boosters are ideal for tackling a variety of skin concerns and for those looking to refresh the appearance of dull or dehydrated skin. Regardless of age or skin type, skin boosters can be incorporated into a regular beauty regime as part of a self-care ritual or used to provide a boost of luminosity before an event.
Two skin boosters that boast impressive results are the Nucleofill range and Seventy Hyal 2000, the Next Generation Skin Booster.
Nucleofill
Our Nucleofill range offers a specialised collection of skin booster treatments, each tailored to different skincare goals. The range predominantly acts on three different levels: lifting, antioxidant, and hydrating. Unlike most skin boosters, Nucleofill does not feature hyaluronic acid as its main ingredient.
The formulas utilise high molecular weight polynucleotide chains. These chains activate two types of membrane receptors in the skin's fibroblasts, helping to stimulate the production of type 1 collagen and the maturation of fibroblasts in the myofibroblasts.
The polynucleotide chains feature specialised biochemical peculiarities that provide high viscoelasticity and moisture-binding properties. Nucleofill's hydrophilic ability enables deep hydration in the tissue. In addition to this extensive list of benefits, the skin-boosting injection provides an impressive bio-stimulating effect on the skin, promoting regeneration via a three-way mechanism.
Nucleofill products have universal skin-enriching benefits, however, each product within the range is individualised to help achieve a separate objective.
Nucleofill Soft Plus
Nucleofill Soft Plus is a skin-regenerating injectable that's developed specifically for the most delicate parts of the face, including the periocular area. It offers a multidirectional mechanism of action, helping rejuvenate the skin around the eyes for a smoother and brighter appearance.
The formulation is based on low molecular weight, highly purified and naturally derived polynucleotides, all created to visibly improve the tropism of the eye area. Essentially, Nucleofill Soft Plus is a subtler alternative to tear-through filler and is safe for all skin types.
Nucleofill Medium Plus
Unlike other skin boosters that work to illuminate lacklustre skin, Nucleofill Medium Plus has been specifically studied to improve the tropism of the hair follicle, based on medium molecular weight and high-density polynucleotides. Nucleofill Medium Plus has shown efficacy in the treatment of androgenetic alopecia and all cases of hair weakening, due to its restructuring effect.
This injectable is recommended in all cases where the hair bulb is weakened. For example, in the initial stage of baldness, androgenic alopecia, postpartum thinning, eyebrow thinning or thinning of the beard.
Nucleofill Strong
Nucleofill Strong most closely resembles a traditional skin booster and is specially designed for skin renewal and bio-restructuring. Without altering the volume or shape of the skin, Nucleofill Strong rejuvenates with antioxidant and moisturising properties. It works to improve the appearance of lines and wrinkles while supporting skin elasticity. 
The polynucleotides contained in Nucleofill Strong are intended to stimulate cell renewal in an effective, long-lasting, and preventive way. Nucleofill Strong is suitable for all skin types, regardless of maturity, imparting visible anti-ageing and revitalising benefits.
The Nucleofill range features a diverse collection of injectables with various usages, including hair restoration.
Seventy Hyal 2000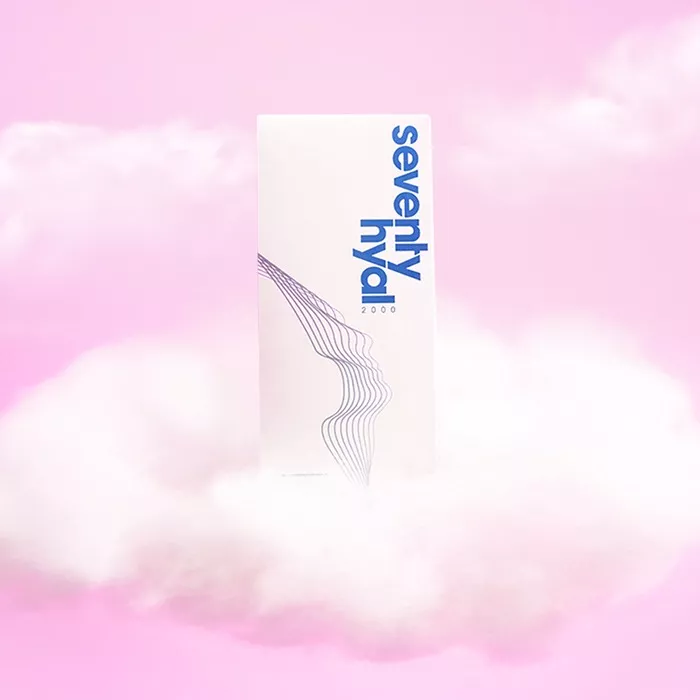 A relative newcomer to the skin booster category, Seventy Hyal 2000, is described as The Next Generation Skin Booster. Seventy Hyal, in contrast to the Nucleofill range, is a revitalising skin booster formulated with high molecular weight hyaluronic acid (>2000kDa).
Developed to aid in providing tissue-deep moisture and hydration, Seventy Hyal 2000 promotes luminosity and radiance, whilst creating a glass-skin glow and diminishing the appearance of fine lines and wrinkles. Seventy also encourages the production of new collagen and elastin within the skin, imparting renewed lustre and a subtle smoothing effect – ideal for clients of all skin types and ages (18+).
Unlike Nucleofill's specialised treatment options, Seventy Hyal offers one universal solution for lacklustre skin, suitable for use on the face, neck area, décolleté and hands.
As we age, we lose approximately 1% of our hyaluronic acid stores per year after the age of 30, resulting in fine lines and loss of facial volume. Seventy Hyal 2000 helps to treat the physiological depletion of HA within the skin, replenishing the skin's dermis for radiant results.
For a radiant-looking appearance, choose Seventy Hyal 2000 as your skin booster solution for tired-looking skin.
Skin boosters at Fox Pharma
So, now you have the answer to the question, 'what are skin boosters?', you can decide which one to purchase from Fox Pharma. We have plenty in stock to choose from and we hope this guide can help you make a decision.
If you do need some more information, please don't hesitate to contact us.